News Headlines
Black Beauties in the Dunes
20/08/14 - Andretti & Peterson type 79s to recreate famous Team Lotus victory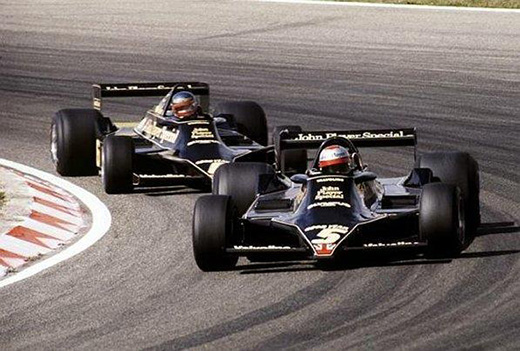 The organisers of the Zandvoort Historic Festival weekend (29th to 31st August) have arranged for Classic Team Lotus to take 79/3 and 79/2 to Zandvoort for a re-enactment of the famous 1-2 victory by Mario Andretti and Ronnie Peterson in 1978. 79/2 will be driven by Patron Chris Locke; 79/3 will be driven by local hero and twice Indy 500 winner, Arie Luyendyck....read the full story
It will be a particularly special moment for Team Manager Chris Dinnage, who attended the race as a 17 year old spectator.
The Classic Team Lotus customers are back with seven cars competing at the historic event.  The type 22 in the Formula Junior category, 24, 25 and 32B in the HGPCA pre 1966 category and the 76, 79 and 91 competing in the FIA Masters Formula One championship.
We will also have a merchandising stand at the event so you can kit yourself out with all the latest gear.
Tags