News Headlines
Russell Carr is a John Player Team Lotus fan
As an 8-year old, current Design Director at Lotus Cars Russell Carr was a huge fan of John Player Team Lotus and the Type 72 and always wanted to design cars for Lotus.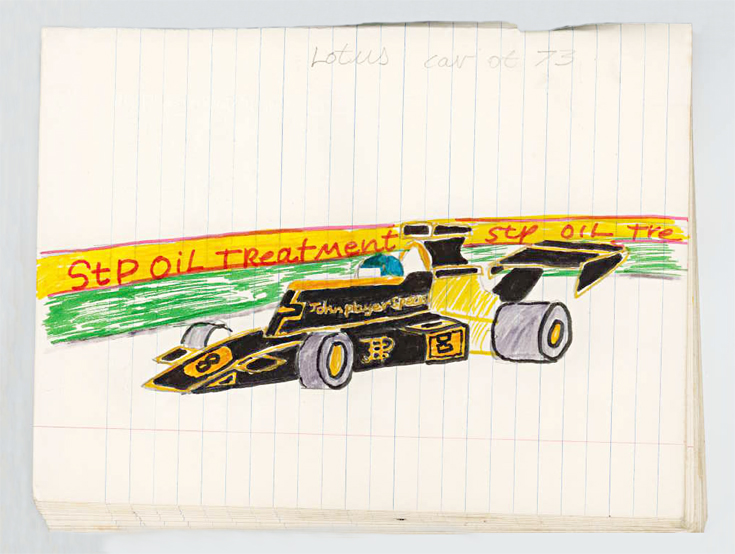 He recently sent CTL a copy of this drawing he did when he was 8-years old and told us, "Just to prove I really am lifelong Lotus and Type 72 fan, here is a sketch I did when I was around eight. Unusually, I chose Ronnie for this one, but I am sure that I also have similar era felt tip art of Emerson. The lined paper of a school book suggests that maybe I wasn't paying attention to something more academic." 
"I must have known that number 8 is lucky in China and that one day China would be lucky for us. Either that or I saw a picture from 1972 or 73…. we all remember how hard to come by imagery was in pre-internet days." Russell continued. 
We could find no mention of Ronnie running in a Type 72 as car #8 in our files so here is a shot of Ronnie at the 1973 Spanish GP.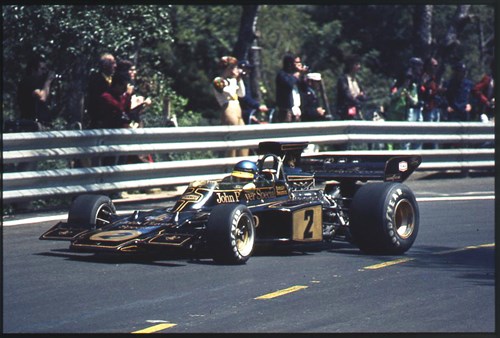 All this just goes to prove that dreams really do come true. Russell became a car designer and made it to all the way to Lotus Cars in 1994.
Tags