News Headlines
Lotus Monaco Winner Steals the Limelight
The Lotus Type 18 that Sir Stirling Moss drove to victory in the Monaco GP stole the limelight at a recent Classic Team Lotus test session at the Gaudix facility in southern Spain.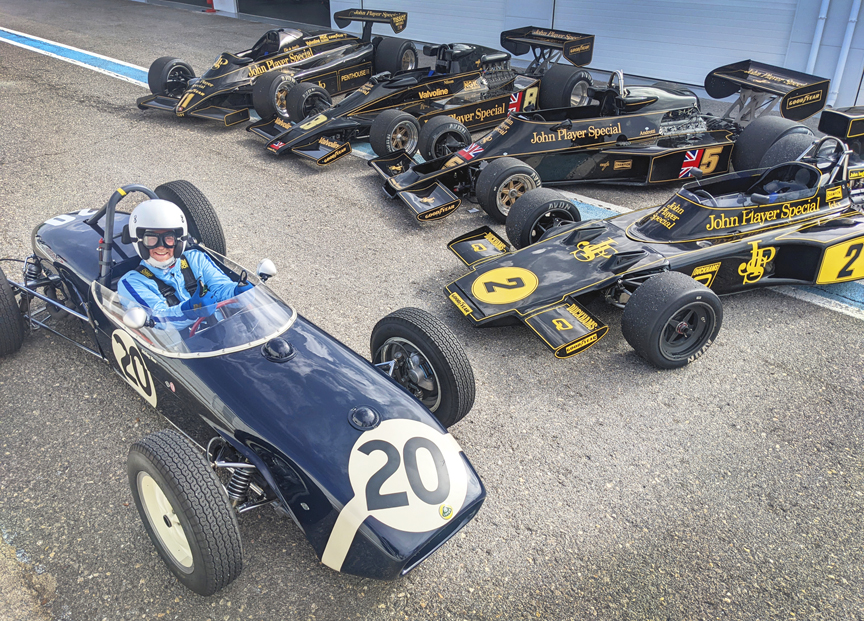 At the recent Classic Team Lotus test at Guadix we reckoned that the line-up of JPS cars was pretty cool. But, just as we were taking a picture of the four cars, one of the few cars that could steal the moment appeared in the viewfinder.
With seemingly perfect timing, driver Teifion Salisbury headed along the pitlane for a few more pre-Monaco Historique test laps in his 1961 Monaco GP winning Lotus Type 18 and right into our shot.... it must be said, Teifion certainly appeared to be enjoying himself.
Subsequently we lined up for a team photo (Types 91, 78, 77 & 72), sorry to say minus Ray Boulter who was hors de combat in the transporter, suffering from the skiing injury sustained the day before on the nearby slopes of Granada. It did not stop him conducting a gearbox rebuild on the John Inglessis Type 72, though. Thanks and well done Ray!
If you would like to know more about the JPS era cars you need a copy of the Black & Gold book which you can find on this page of our shop!
Tags