News Headlines
Hazel Chapman Memorial Garden Party
East Carleton Manor, Sunday 26th June 2022 East Carleton Manor was a fitting venue for the Memorial event for Hazel Chapman, who passed away in December 2021, aged 94. The Chapman, Payton and Hepworth families welcomed around 180 guests to come together to remember Hazel and celebrate her wonderful life.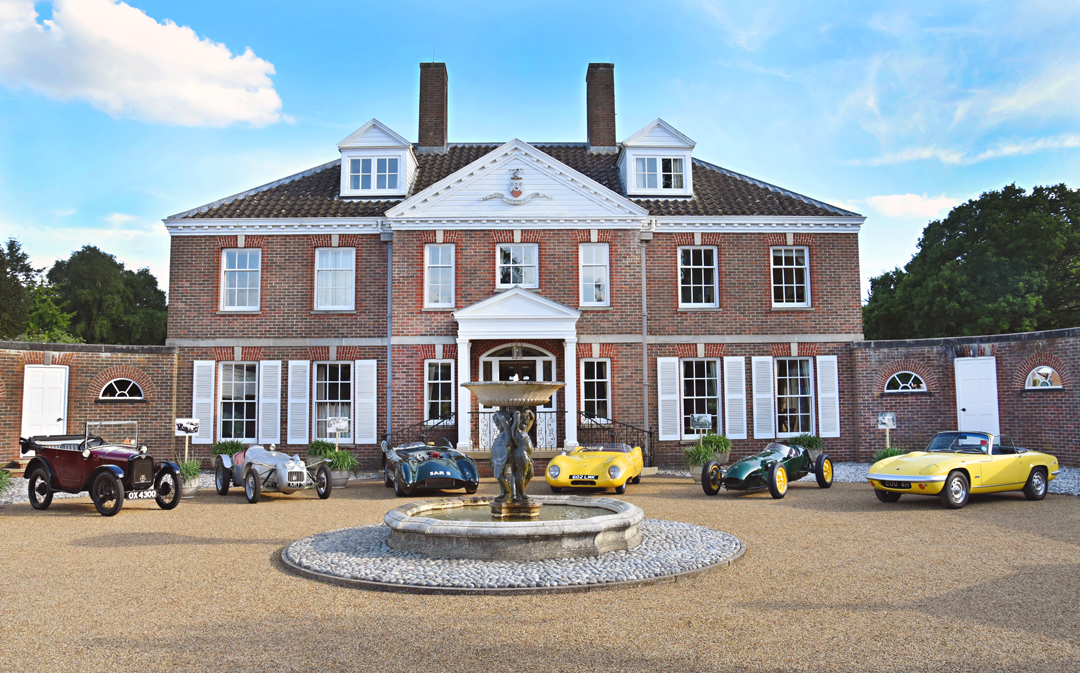 Hazel and Colin Chapman were the co-founders of the Lotus car marque, originally established in 1952 as the Lotus Engineering Co., in North London and a collection of early Lotus cars with which Hazel was closely associated with in the early days of Lotus, were gathered outside for guests to appreciate. Before starting a family Hazel was known for competing successfully in speed trials and circuit races, under the enthusiastic encouragement of Colin.
The Memorial guests were invited to wander through the wonderful grounds of the Manor, before gathering in the marquee on the front lawn, for afternoon tea and a toast to Hazel. The gardening team was led by Head Gardener of 30 years service, Trevor Jacobs, joined by Adam Crook and Martin Gray.