News Headlines
Hazel Chapman: 1927-2021
Hazel Chapman has passed away peacefully, at home, close to Hethel and all things Lotus, on 13th December 2021, aged 94. Co-Founder of Lotus Cars, she was a constant presence and played a fundamental role in the success of the marque.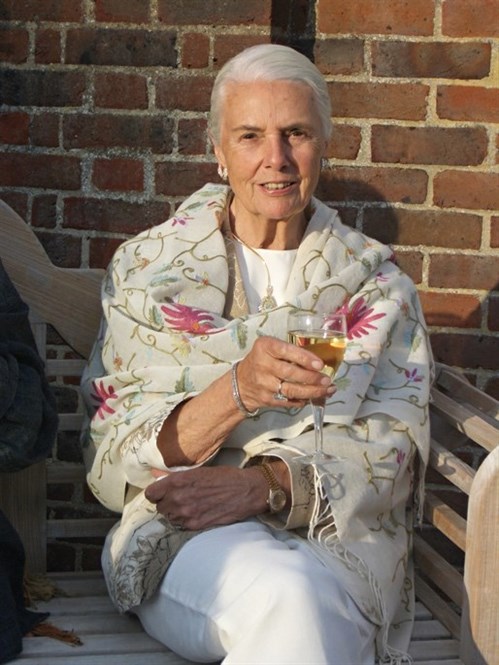 Hazel Patricia Williams was born on May 21st, 1927 to Vic and Annie Williams in North London. She attended Queenswood School, Hatfield, but was evacuated briefly during World War II, returning to London when her mother decided she would be better off at home, in spite of the risks; evidence of their strong characters. As a teenager, Hazel helped her mother in her wool shop in Muswell Hill.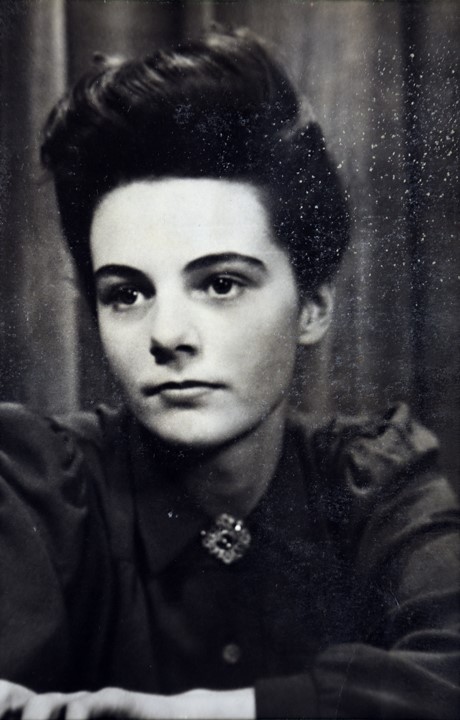 Aged 17, attending her first dance, at Hornsey Town Hall in North London - she met Colin Chapman, who was a regular at such events. Romance blossomed, although initially that was not altogether welcomed by her parents, who went as far as to move house in an effort to discourage her suitor.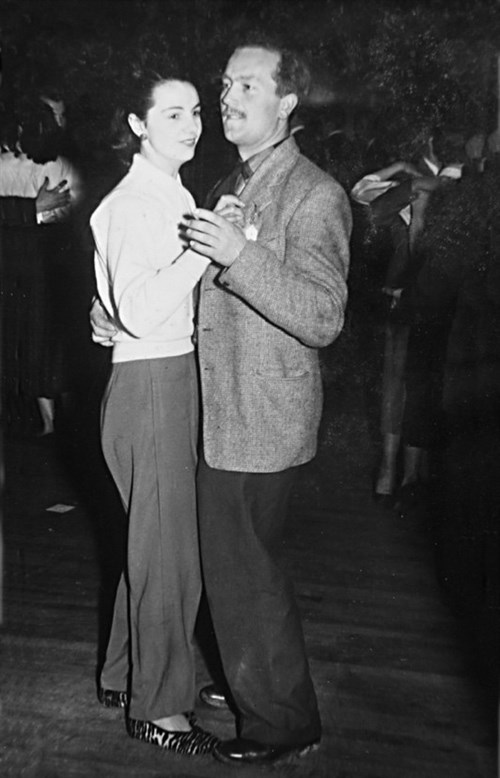 Undaunted, Colin frequently gave Hazel a lift to her secretarial college whilst he was studying nearby at University College, and he would always try to break his record for quickest time on the commute from north London. Hazel went on to work for a theatrical impresario in the West End, then took a job with the BBC at Alexandra Palace.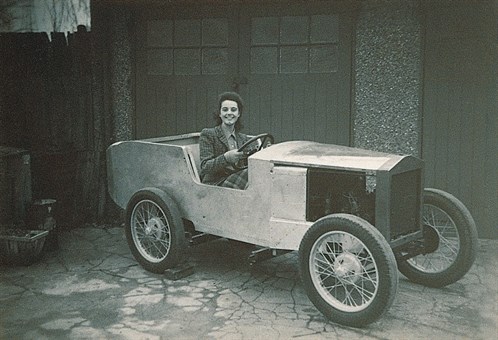 Hazel's contribution to motor racing and the motor industry was significant. Along with the Allen brothers, Michael and Nigel, Hazel and Colin were the co-founders of the Lotus marque. As the couple's relationship developed, Hazel's parents allowed Colin to a build what became the first Lotus – the Mk I – in the garage behind their house in Alexandra Park Road, Muswell Hill. By this time, Colin had gained a commission in the Royal Air Force and during his times away Hazel would take on the list of jobs they thought could be completed before he would next come home on leave.
The Lotus Mk I was regis­tered OX 9292, and from 1948, Colin and Hazel campaigned it successfully in the mud and ruts of trials competitions as far afield as Cheshire and Sussex. Virtually every weekend, the couple were involved in a motor club trials and entered 750 Formula club race events in the Marks II and III, with much suc­cess.  Hazel would compete in the popular ladies races and sprints; famously Hazel outpaced Colin, on occasions.
Race victories prompted new commissions for their automotive services. The first Lotus business was formed on 1st January 1952. In February 1953, Hazel, as co-director, brought with her the then-princely sum of £25 — a good month's wages at the time - which formed the basis of the working capital, enabling the establishment of the Lotus Engineering Company. The couple were married in October the following year at Northaw church, and moved to Monken Hadley, north of Barnet. It was very much a Lotus occasion, with many of the guests being work-related, and the Team Lotus transporter, in the form of a converted Bedford bus, served as the wedding vehicle.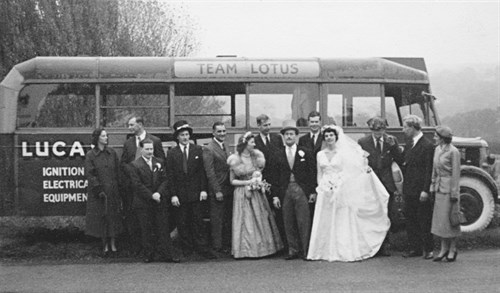 Hazel matched Colin with her motivational spirit, and played a vital role in attracting the participation, enthusiasm and extraordinary application and dedication of the growing workforce, which took on extremely ambitious projects in terms of both design and timescale, in the face of severely limited resources of time, facilities and money. As the firm expanded, Hazel took a seat on the board of Lotus Cars, Team Lotus and Lotus Components, fulfilling many of the administrative demands of the flourishing business; nowadays, invoices raised by Hazel Chapman can be a valuable element of the provenance of the historic records for an early Lotus.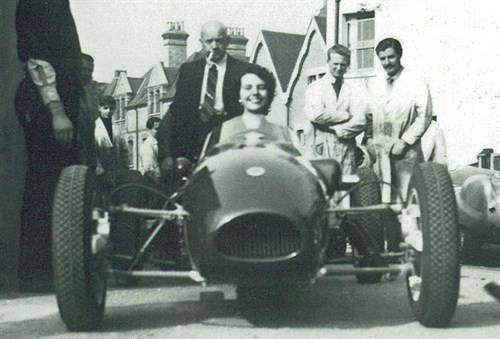 Hazel was totally dedicated to her partnership with Colin, and also looked after all matters at home, in support of Colin's now full-time career with Lotus. Work was everything, with every hour, including at home, spent on planning, designing and meeting with colleagues. Colin and Hazel would have three children. In 1956, Hazel gave birth to Jane Susan, followed by Sarah Anne (1959) and Clive Kennedy (1962).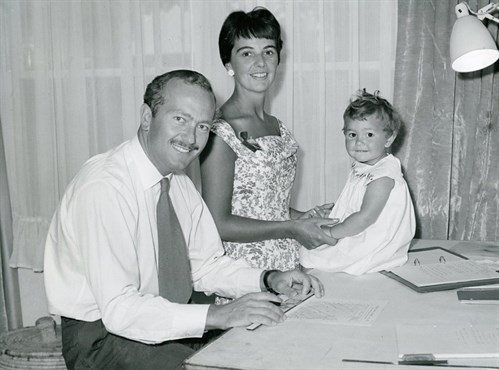 Hazel continued to play an important role, in particular with regard to mustering the workforce and looking after Lotus customers, especially at the celebrated Club Lotus parties and attended key race meetings, such as the Le Mans 24-hour race, Team's first Grand Prix at Monaco and the Indianapolis 500 victory in 1965.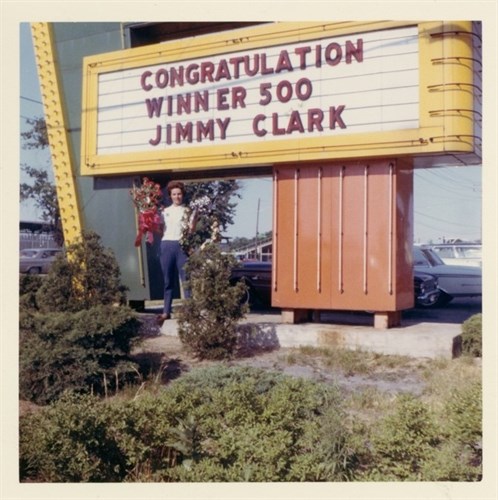 Hazel was a strong and astute businesswoman who stood no nonsense. She took on a matriarchal role within the organisation, and prided herself on getting to know all of the Team Lotus racing drivers. Along with Bette Hill, Hazel was a co-founder of The Dog House women's motorsport club, while her involvement in the development of the Lotus business was fundamental.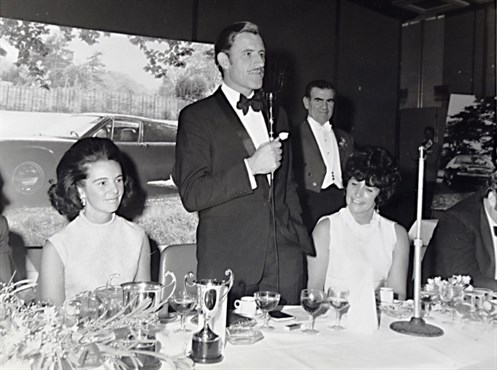 As Lotus moved to Norfolk in 1966, Hazel faced the challenge together with Colin, including building a new family home in 1969, on the site of the former East Carleton Manor. From muddy fields Hazel created one of the best private gardens in the country. She gardened in much the same manner as Colin went motor racing i.e. 'flat out!'. Hazel's interior design and exterior planning skills would also be employed in the renovation of the nearby Ketteringham Hall property that became the home of Team Lotus in the early 1970s, as well as in the interior design and fitting out of the range of Moonraker and Marauder boats that Colin pioneered in the mid-1970s.
For Colin, the oasis of calm and enjoyment of life that Hazel built at East Carleton was as refreshing as it was a complete contrast with the everyday stresses of running Lotus and the maelstrom that often prevailed in the office at nearby Hethel. The magnificent gardens at East Carleton would remain Hazel's pride and joy throughout her life and, to this very day, once a year would be opened for local horticulturalists to appreciate and enjoy.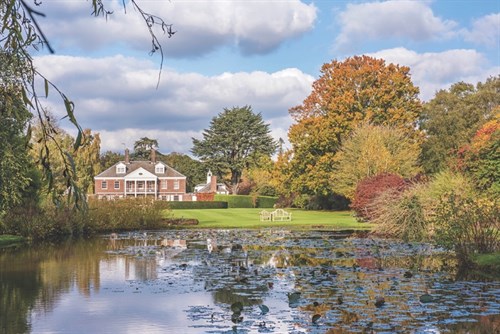 Tragically widowed in 1982, Hazel recognised that Lotus Cars needed new ownership to secure its future, and under the ever-watchful eye of long-time Lotus Financial Director Fred Bushell, the Lotus Cars Managing Director Mike Kimberley became Group Lotus CEO to take care of the corporate side. But Hazel chose to retain Team Lotus as a Chapman family company, and entrusted Colin's loyal cohorts, led by Peter Warr, to face the challenge of going Grand Prix racing without him. This they did in some style, winning F1 races and maintaining the Team Lotus tradition of innovation in Formula 1, most notably active suspension which was developed together with Lotus Engineering.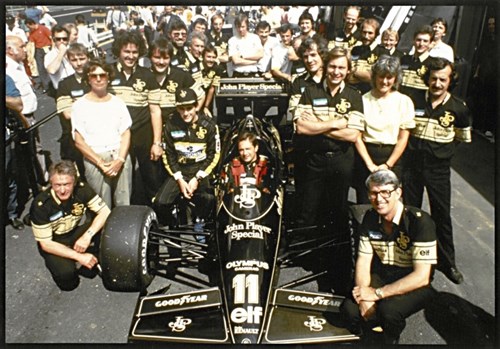 In 1994 the Chapman family relinquished control of Team Lotus, establishing Classic Team Lotus in the process, run by Hazel's son Clive, with Hazel as a Director. Hazel maintained a close interest in all things Lotus, including the road car production side. Tradition dictated that she was always shown the latest Lotus road car from Group Lotus prior to it being unveiled to the public.  An especially proud moment was the presentation of the 100,000th Lotus road car, for her approval.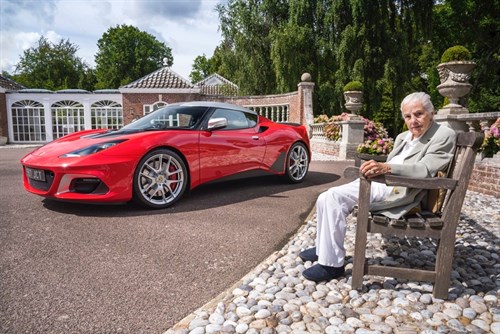 In 2010 Classic Team Lotus gathered together one of every Lotus F1 design which gave Hazel the opportunity to be photographed at the front of a unique grid of Lotus cars, echoing the famous photo of Colin with his F1 cars at Brands Hatch in 1981 (but with rather more cars).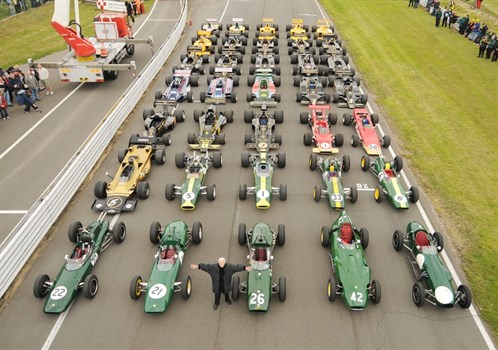 At the launch of the book 'Black and Gold' (on the Team Lotus JPS era) at Hethel in January 2019, Hazel was there surrounded by former Team Lotus mechanics: the aura surrounding her was palpable.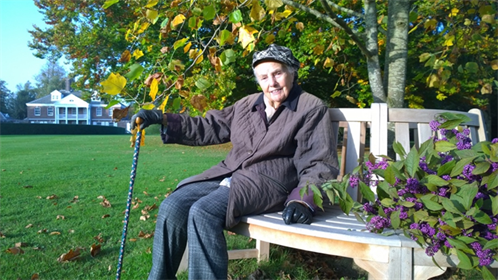 In later life Hazel applied the treasure that was her wonderful garden to raising funds for charity, especially by hosting fund raising visits by gardening groups and other associations. The principle charity was Care For Life At Home, which was established in memory of her daughter Sarah, who succumbed to cancer at an early age. For many years Hazel played an active role in Norfolk Fund Raisers, for which the gardens and facilities were often put to good use for special occasions.
Beloved by her seven grand-children – of whom she was most proud - her passing draws to an end the generation that founded the Lotus marque seven decades ago. With her goes the answer to the origin of the name 'Lotus', the source of which Colin and Hazel kept to themselves, as their secret.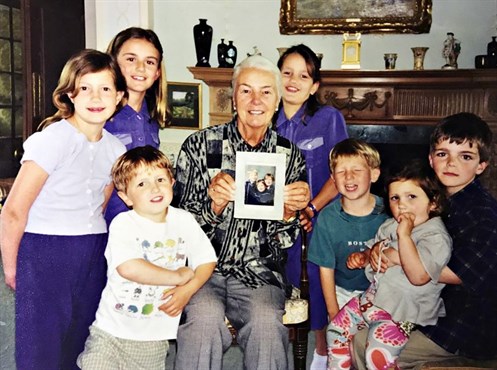 The Lotus marque goes from strength to strength in the shape of dynamic road cars and engineering excellence, and the racing cars on which its reputation is founded continue to be cared for and raced by Lotus enthusiasts around the World, in many cases with support in the workshops of Classic Team Lotus.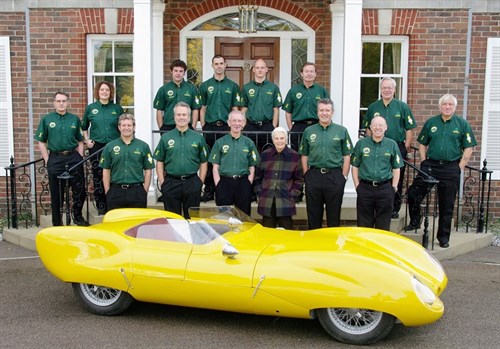 Hazel leaves a legacy of the many significant achievements she realised together with Colin which survive to this day. A truly great woman of her time.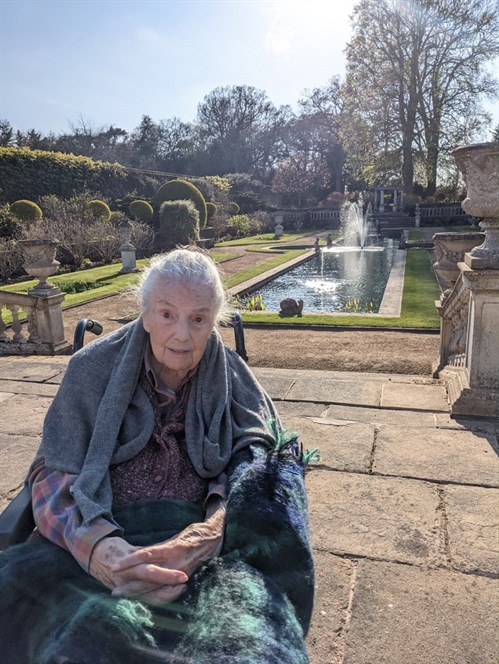 Tags