News Headlines
Genius of Colin Chapman
Scalextric has created a 'Genius of Colin Chapman' collection which includes arguably the three greatest Lotus F1 cars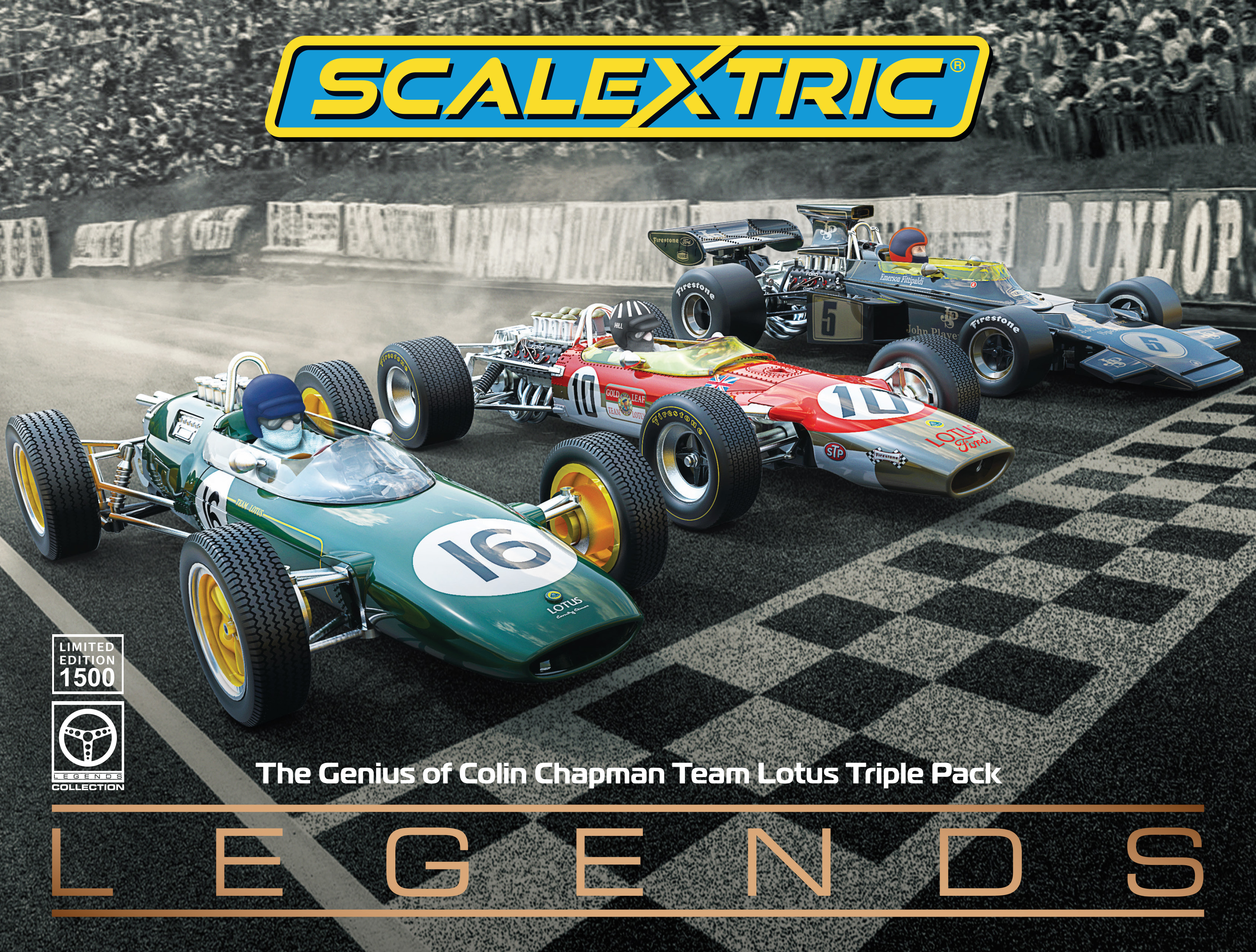 Part of Colin Chapman's 'Genius' was his ability to find and attract similarly very clever and able engineers to work together with.  In relation to the 25, 49 and 72 the names of Len Terry, Maurice Philippe and Martin Waide spring to mind; all Team Lotus stalwarts who played vital roles in enabling Colin Chapman to make the Lotus marque such a great success on the track.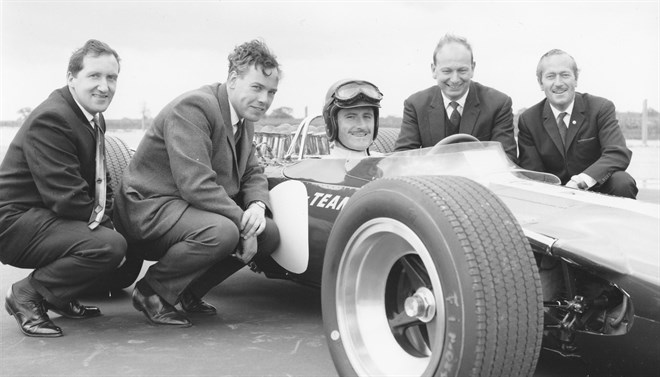 The ultimate Brains Trust: Maurice Philippe, Keith Duckworth, Mike Costin and Colin Chapman together with Graham Hill in the Lotus 49 at Hethel, 1967
Classic Team Lotus is pleased to license these three Lotus F1 cars individually.  The Colin Chapman Foundation is delighted to approve Scalextric gathering them together to create such a splendid tribute to Colin Chapman and his colleagues.  The secret of his 'Genius'?  Teamwork!
Visit our web shop, to order your very own 'Genius' triple pack
https://shop.classicteamlotus.co.uk/scalextric-c4184a-the-genius-of-colin-chapman---lotus-gp-triple-pack-1784-p.asp
Tags