News Headlines
Emerson & Mario at Festival of Speed
Goodwood is doing Team Lotus history proud, by inviting both Emerson Fittipaldi and Mario Andretti to the Festival of Speed, scheduled for the 8th to the 11th July. These two motorsport greats will complement perfectly the theme of 'The Maestros – Motorsport's Great All-Rounders'.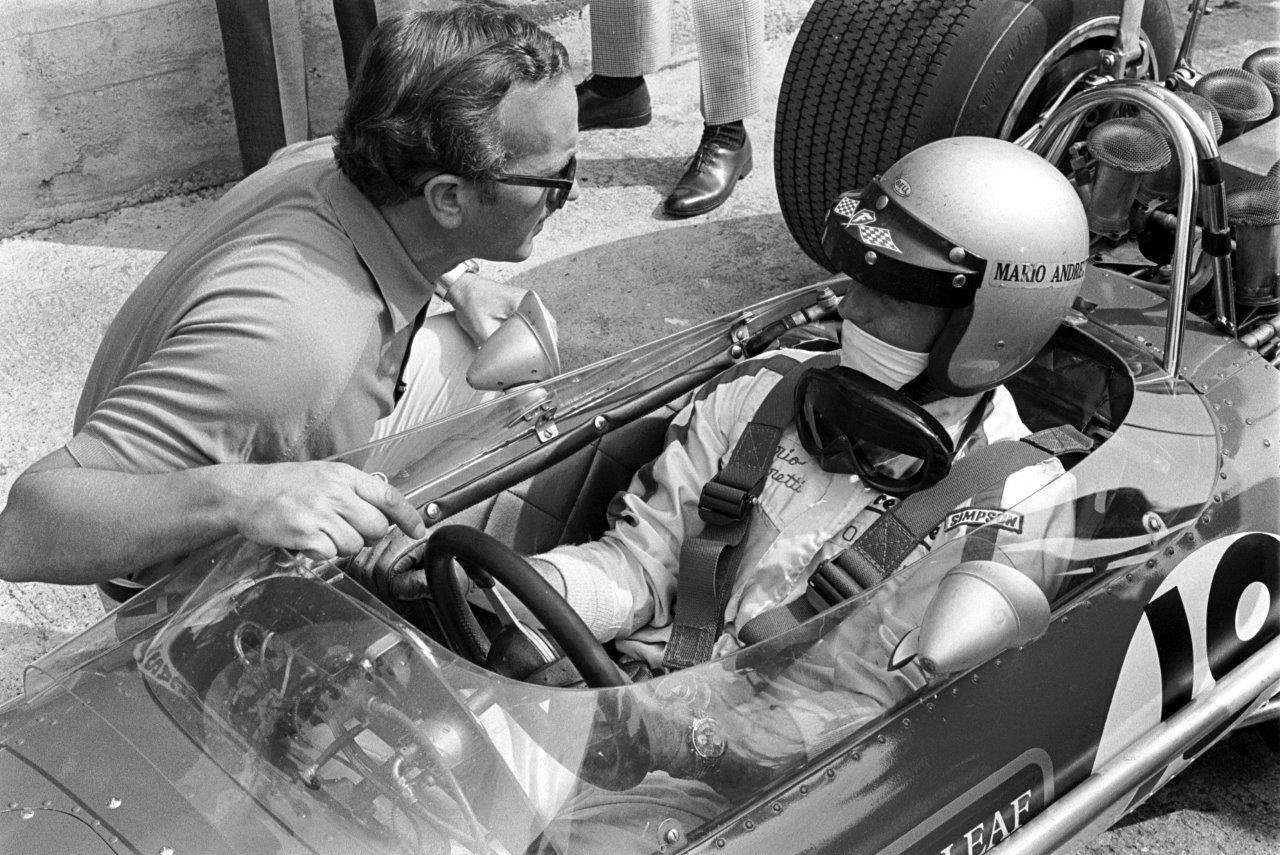 Colin Chapman with Mario in R5 at Monza
The Duke of Richmond has invited Classic Team Lotus to attend with the fifth Lotus type 49 constructed by Team Lotus.  Originally identified as number 5, Colin Chapman entrusted her to Mario for his F1 debut at Watkins Glen for the 1968 USGP.  Surprisingly this was Mario's first visit to 'The Glen'.  Chief Mechanic Bob Dance recalls Mario calmly saying 'Just tell me when you want me to put it on pole, Colin', which he duly did!  (Imagine a current Indy car driver doing the same today).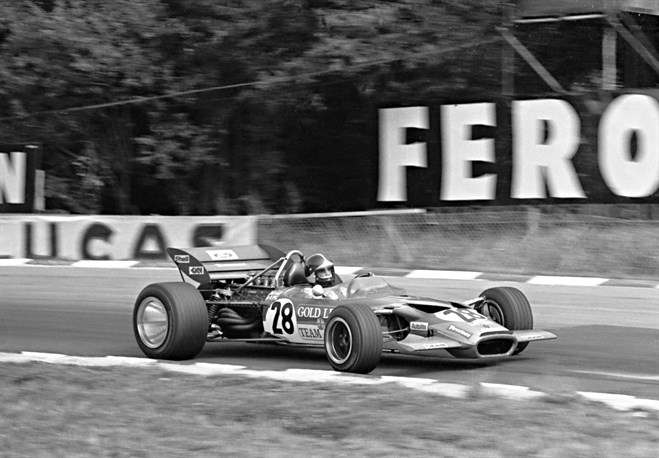 Emerson in R10 at the 1970 British GP, courtesy of Ian Catt
For the 1969 season the team changed the car's identity number to 10, so it was as 49B/R10 that she was raced by Emerson in his first Grand Prix, at Brands Hatch in 1970.  An extraordinary coincidence.  Maybe we should stick L-plates on her, for the Festival, in recognition.
Add in Graham Hill's back-to-back Monaco wins and Jochen Rindt's Tasman campaign with this amazing Lotus and you have a car that is one of Motorsport's Great All-Rounders.  Perhaps we will call her 'The Maestro', from now on.
Lotus Type 49: The Story of a Legend  To know more about this extraordinary car and the other eight type 49s constructed we can recommend this excellently researched and well written book, available in the Classic Team Lotus web shop.
Tags