News Headlines
Duke of Richmond Goodwood highlights
The fabulous Magneto magazine (Autumn 2021 edition) carries an interview with the Duke of Richmond.
Classic Team Lotus is delighted that his Festival of Speed highlights include Emerson Fittipaldi driving the Lotus 56B again, after 50 years.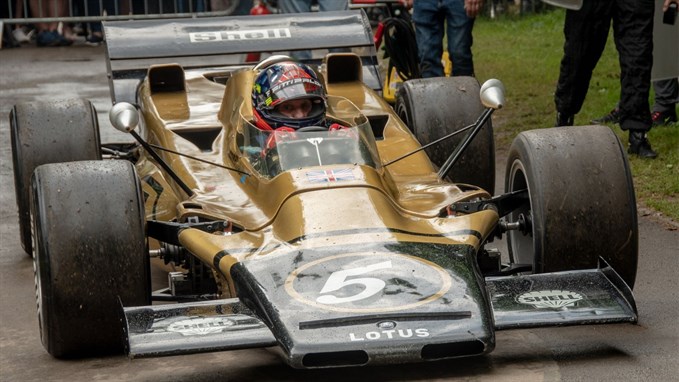 4WD – albeit on slicks – helped on a wet and muddy Saturday at Goodwood
The Duke of Richmond, when asked what his highlights for this year's Festival of Speed were, the DoR said: "My gosh… well, having Mario [Andretti] here for the first time in a long, long time, and having Emerson [Fittipaldi] drive the Lotus turbine was pretty amazing"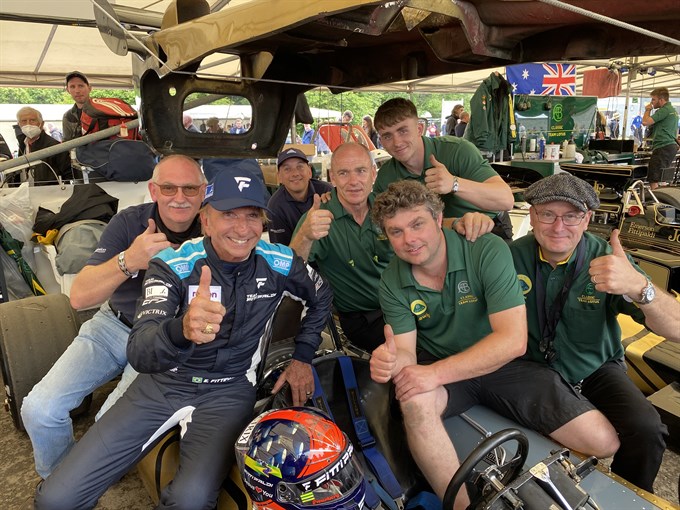 It's all about the team; everybody happy after Emerson's run
Lead mechanic Lewis Cullington recalls the Saturday at the Festival being especially hectic, running three World Champions in four cars.  Clearly Emerson was really excited at driving the 56B again, as was the team.  The icing on the cake, after a painstaking renovation.
Tags