News Headlines
Another extraordinary Lotus sculpture
Philip Walker has done it again; another extraordinary sculpture, this time of his Lotus Eleven LM150. After the impressive result with the sculpture of his Lotus 16, Philip commissioned Dadey Metal Art to use the remaining materials to clad an unused spare Eleven based chassis frame.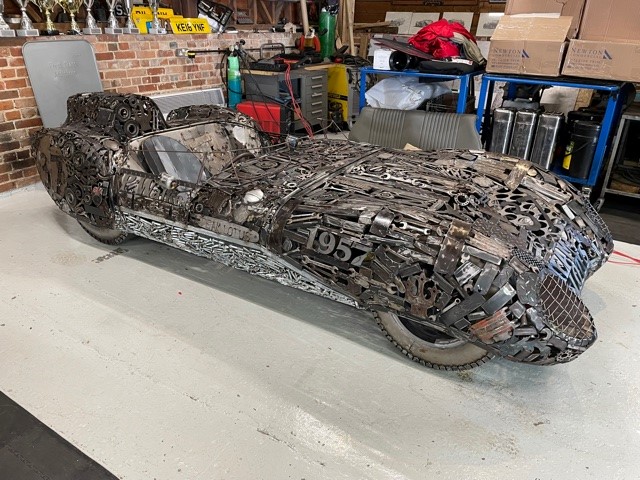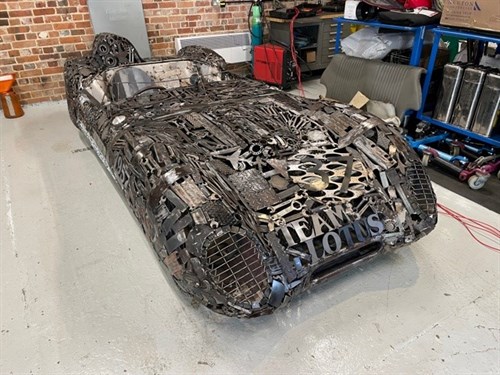 Although more work the front and rear bodywork sections both hinge open to reveal the engine and the rear axle etc. and this one steers the front wheels.
This time for the heart of the car we used a correct Lotus 11 series 3 chassis that the late Ken Nicholls made some years ago as a spare.  The body was shaped by eye using every type of spare parts he had lying around.  Parts include, chain saw bars, hinges, horse shoes, spanners, gears, etc.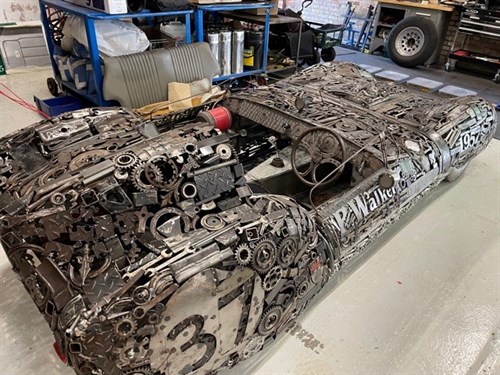 Philip will not disclose the weight as he is thinking of a charity competition of "guess the weight"!
Recently Philip was invited to the London Concours with his actual Lotus Eleven and reports:  "It was a really nice event to be invited to, we had no expectations that a racing car could win the Lotus class, but to win " Best in show" was a real shock."  What a great result.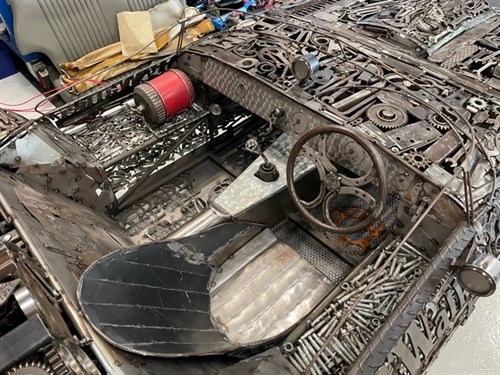 Tags