News Headlines
Thornton wins for Lotus at Brands
Greg Thornton scored a brilliant victory in the Masters Historic F1 race at Brands Hatch, racing his Classic Team Lotus prepared type 91.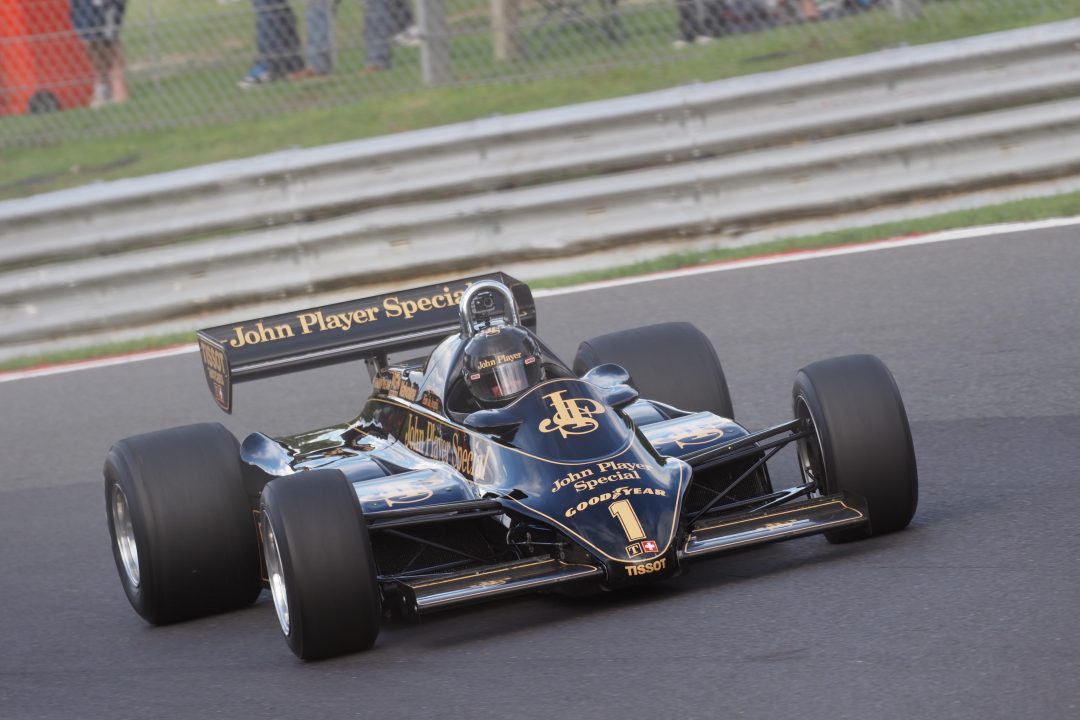 (caption:  Greg on track at Brands Hatch in the beautiful 91/5, complete with reigning champion's number 1 (image courtesy Robert Clayson))
Third in Race 1 saw Greg line up in P2 for the second race on Sunday thanks to the reverse grid rules.  Greg did well to get the lead and was looking good with a five second gap – setting fastest race lap along the way, on the challenging Grand Prix circuit - until a late race gearbox issue allowed Race 1 winner O'Connell to close up.  Much to mechanic Ted Fiddy's delight, Greg managed to just hold on for an exciting win.
The Brands Hatch Masters weekend featured Historic F1 for Greg and Pre 1966 F1 for Andrew Beaumont.  Both drivers were pleased to get back on track, after the lockdown lay-off.  Andrew did really well to qualify in pole in his type 18, and was disappointed to suffer a fuel problem in Race 1.  Starting from the back in Race 2 he battled his way up to finish a competitive 6th.
The Masters Formula One races were enlivened by the participation of former Team Lotus F1 driver Johnny Herbert.  CTL Team Manager Chris Dinnage used to run Johnny and was interested to see how he got on.  Racing an Ensign prepared by Motorsport students, Johnny did well in Race 1, only to suffer a mechanical problem on lap 6 of Race 2.
The next Masters event is scheduled for Zandvoort on the first weekend in September.
Tags