News Headlines
Lotus 16 Extraordinary Sculpture
Lockdown was an inspiration for many to undertake projects that would not have happened otherwise.
Leading Lotus historic racer Philip Walker may well take the biscuit with this FULL SIZE Lotus 16 sculpture which he commissioned.  Using redundant parts accumulated over years of competition – many, many years of competition…..(!) - Philip invited a local sculptor to create this unique rendition of the beautiful Lotus 16.
The sculpture is not in the spirit of Lotus weight-wise, but is spot-on in terms of innovation, quality and appearance.  Hopefully Philip will go to the trouble of getting the sculpture to a public event, before too long, although he may need to beef-up his trailer, somewhat.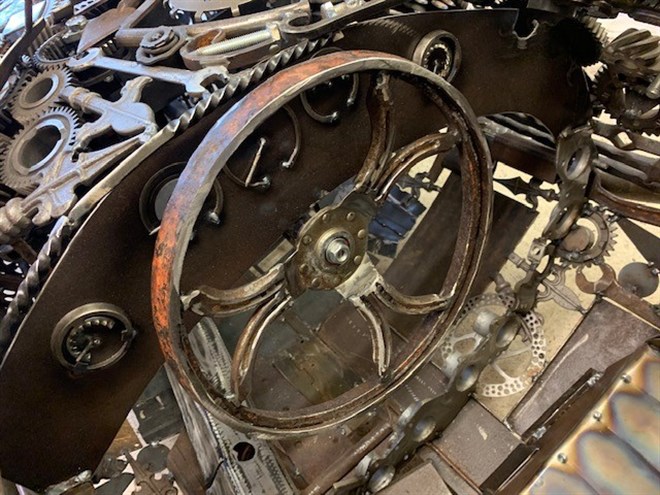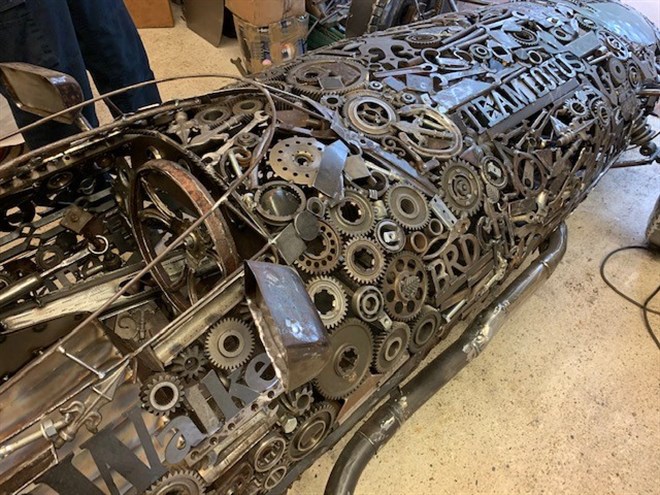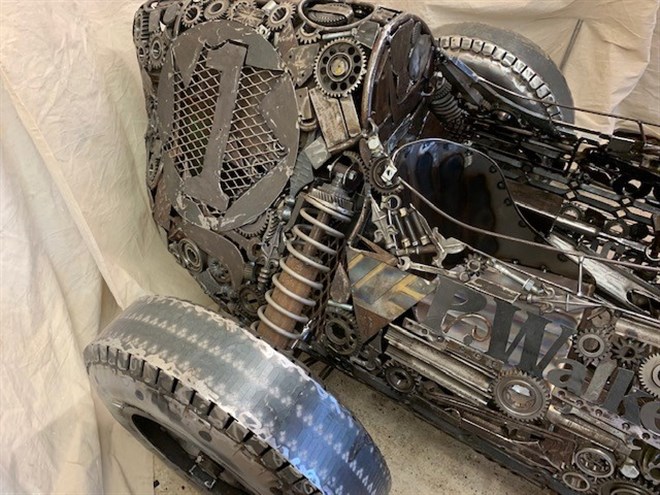 Tags