News Headlines
Sir Stirling Moss Lotus Sky TV tribute feature
Jenson Button drives Sir Stirling's Monaco winning Lotus at the 70 Years of Formula One GP.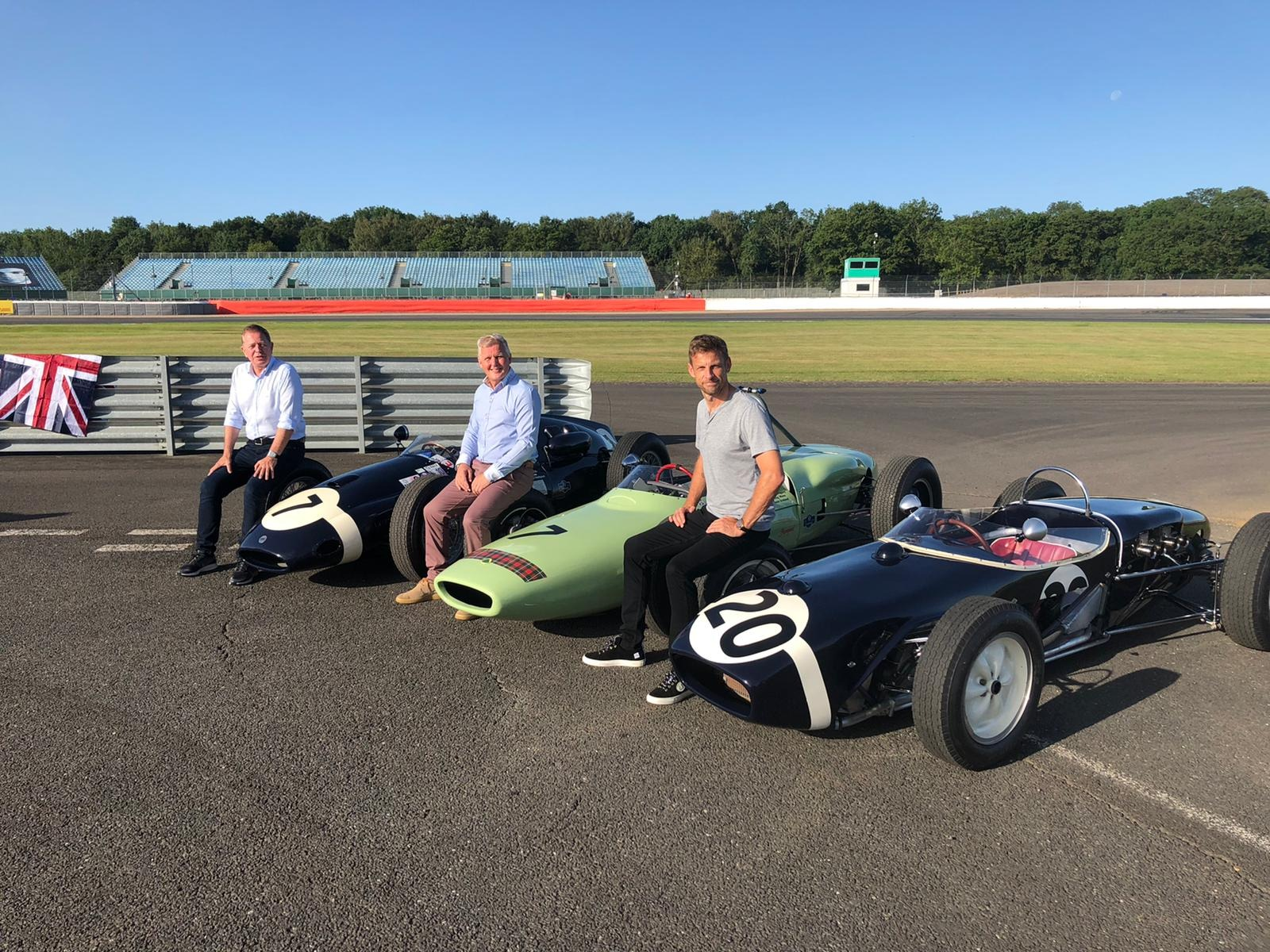 Today at Silverstone Classic Team Lotus ran 18-912 for Jenson Button at Silverstone, immediately prior to FP1 of the 70 Years of Formula One GP, for a Sir Stirling Moss feature, to be broadcast this weekend.  Jenson was joined on track by Johnny Herbert in a Lotus 18/21 and Martin Brundle in a Cooper.  As a fellow Monaco winner it was especially appropriate for Jenson to be entrusted with 18/912, which is Sir Stirling's 1961 Monaco GP winning car.
Owner Teifion Salisbury agreed to make his special car available, with generous help from CTL stable mate Andrew Beaumont who loaned his 1.5 litre Climax FPF engine.  Lead mechanic Rob Ashley worked his wonders to install the engine at short notice, to have it ready for a Hethel shakedown, yesterday, with Team Manager Chris Dinnage at the wheel.
Chris and Teifion attended the car today, which demanded Covid testing for them at Silverstone earlier this week and a super early start this morning, from Hethel.
The car ran well and we are looking forward to viewing the resultant feature.
In the recent media coverage surrounding the sad passing of Sir Stirling it was acknowledged repeatedly that his extraordinary performance to win the 1961 Monaco GP was his greatest ever drive, which confirms Teifion's Lotus type 18 chassis 912 as being a very special Lotus indeed.
Tags