News Headlines
Mike Anthony RIP 17th March 2020
Classic Team Lotus is deeply saddened by the news that Mike Anthony has passed away, aged 91, after a period of declining health.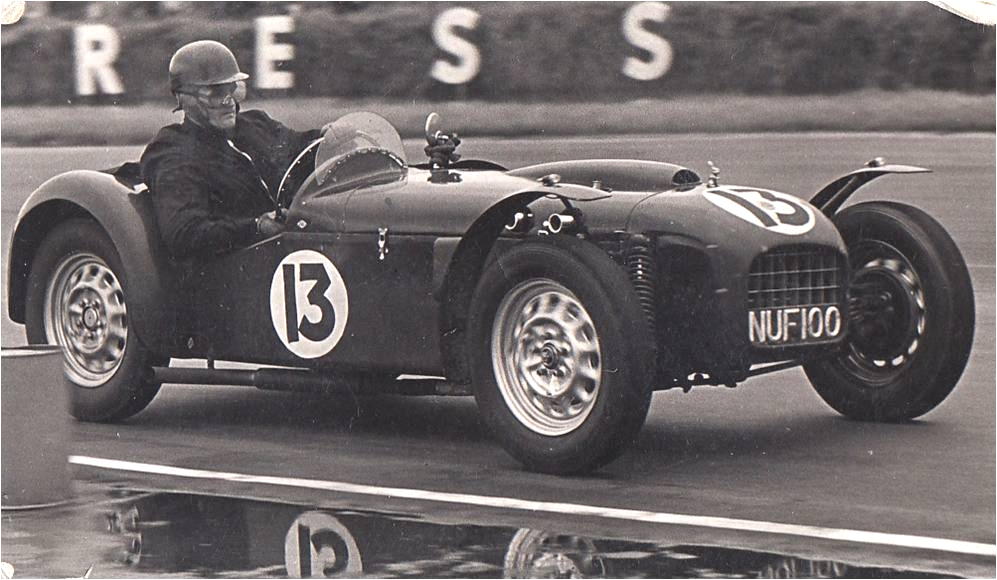 Mike at speed in his Lotus MkVI, with which he enjoyed great success
Mike was a Team Lotus stalwart, from the very beginning.  The BRDC British Empire Trophy at Oulton Park in April 1954 became the first entry for Team Lotus, with Mike racing his Lotus Mk VI, Colin Chapman in the new MkVIII and Peter Gammon in another MkVI.  Together they breathed life into the spirit of Team Lotus.
Mike's important role in the early Lotus years can be highlighted by him persuading Colin Chapman to build a Mk VIII stretched to accommodate the 2-litre Bristol engine and this became the Mk X.
For 1956 Mike acquired a Lotus Eleven, but fitted with his engine of choice; his tried and tested Bristol motor.  The ever-ingenious Mike built his own Standard Vanguard-based version of the famous Mercedes-Benz high speed single-car transporter which served him well at speeds of up to 100 mph on his British and European odysseys.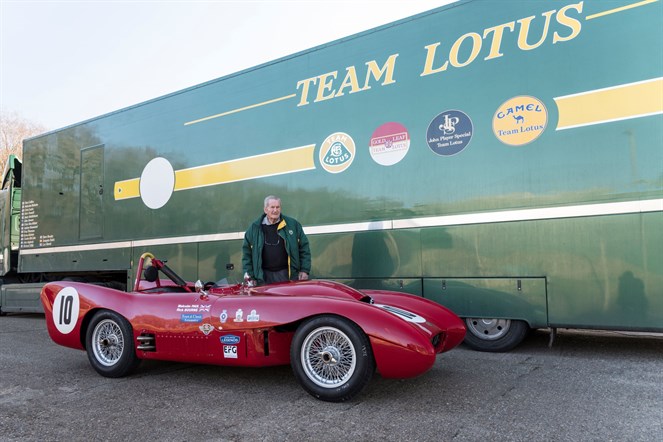 Mike with his MkX which is still being raced today, in historics
Mike went on to become a stalwart of the BRDC, of which he was member number 7, until he was generous enough to swap his membership number with Sir Stirling Moss (racing number 7).
In recent years Mike was an occasional visitor to Classic Team Lotus, principally to obtain Team Lotus decals as required, for application to road cars and electric buggies, as he maintained his active independence into his nineties.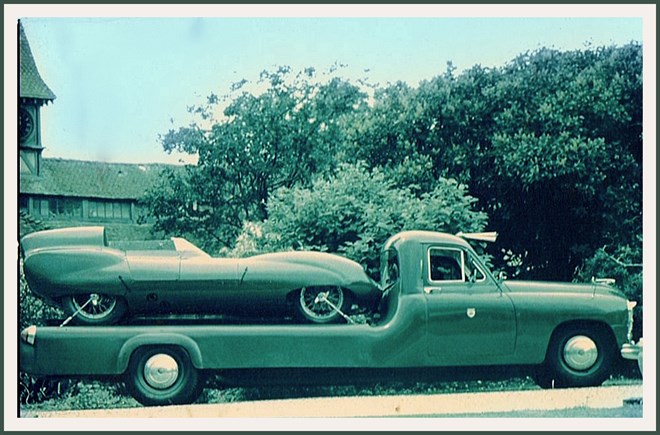 Mike's fearsome transporter, developed for European races all the way down to Sicily
Mike was a great character with who it was always a pleasure to spend time, reminiscing about his extraordinary adventures.  Sincere commiserations to son William and family.
19/03/20
Tags