News Headlines
Lotus 72 50th Birthday
The revolutionary Lotus 72 was unveiled at Hethel by Colin Chapman on Monday 6th April 1970.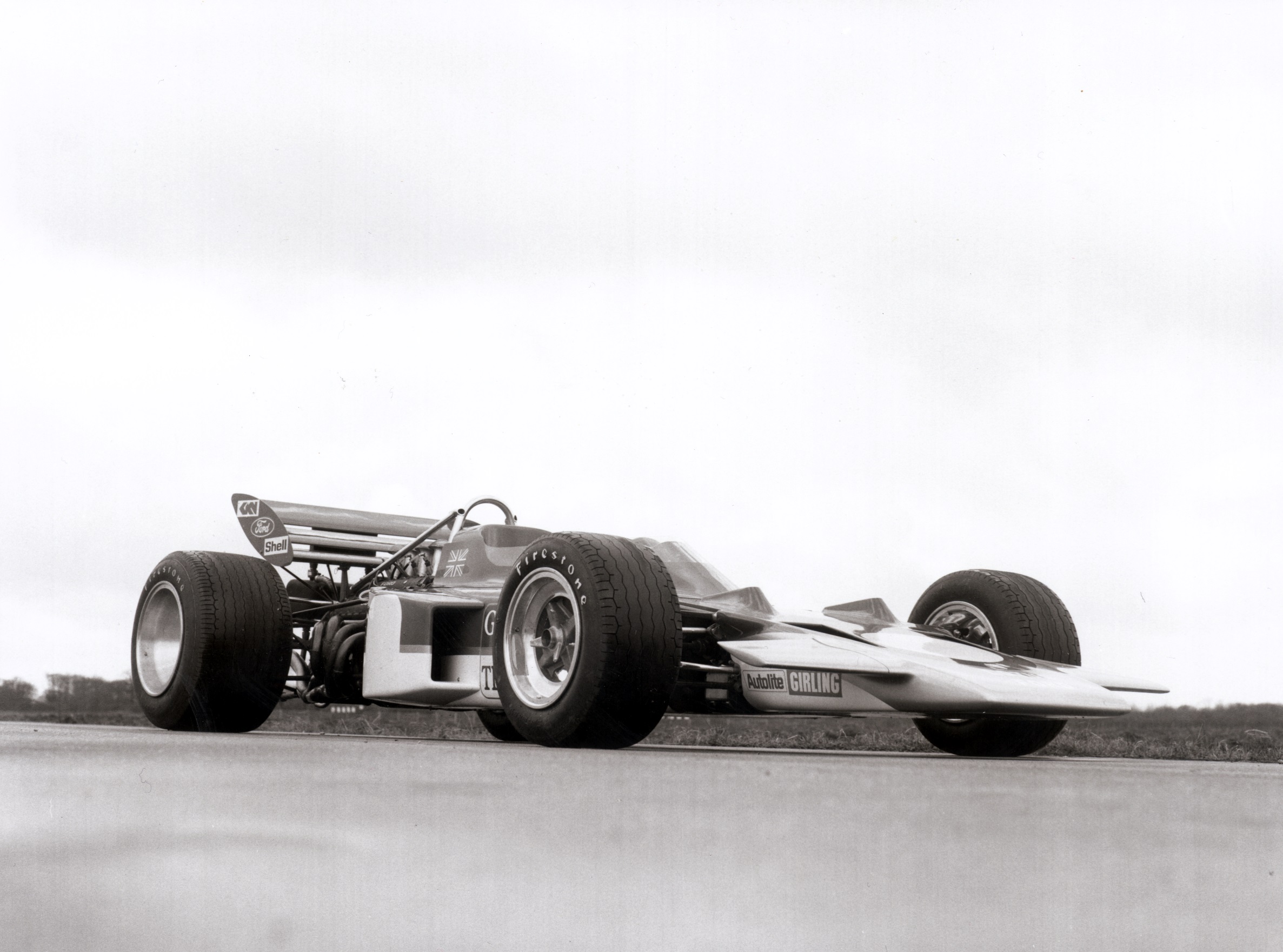 The Press were gathered together on a cold, wet and windy day at the test track and invited into the boss' hangar, usually the home of his Gold Leaf liveried Navajo aeroplane.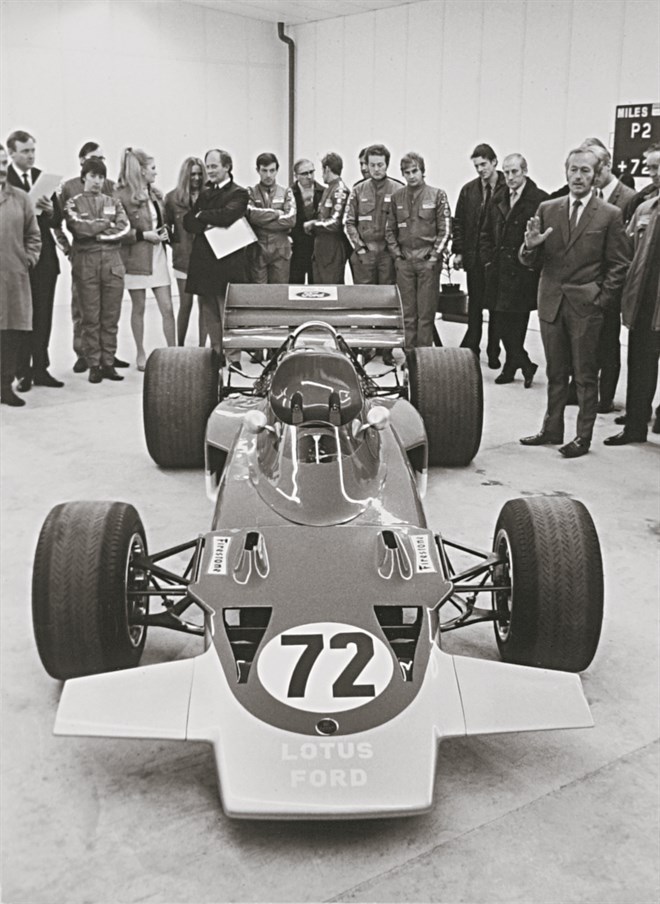 The strikingly different looking wedge-shaped type 72 was unveiled – without fanfare – and ACBC delivered an unscripted monologue about the car that would dominate F1 for many years to come.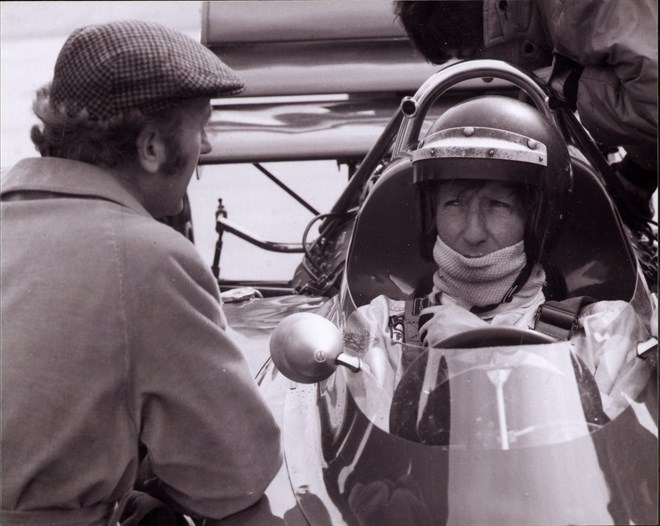 Jochen Rindt was in attendance and was invited to conduct a few high-speed laps, despite the soaking wet conditions.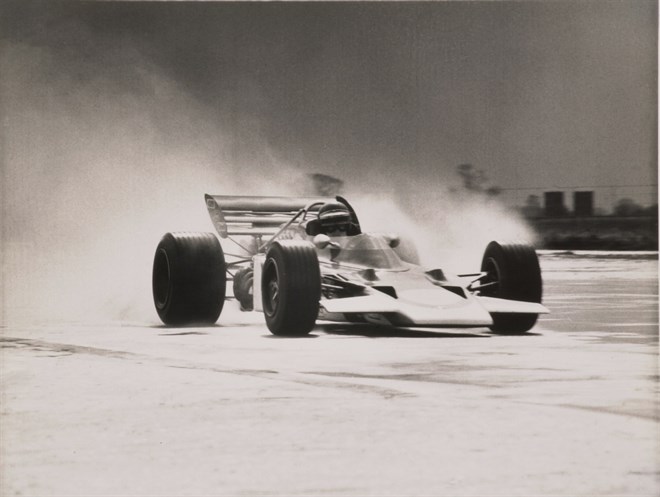 Already the car represented a monumental effort by Team Lotus to have it ready in time for the start of the European F1 season. Even greater effort would be called for, as the team faced the extreme technical challenge of realising the full potential of such a multi-facetted radical design. Evidently they realised the challenge and legend of the type 72 – The Greatest Ever F1 car – was born.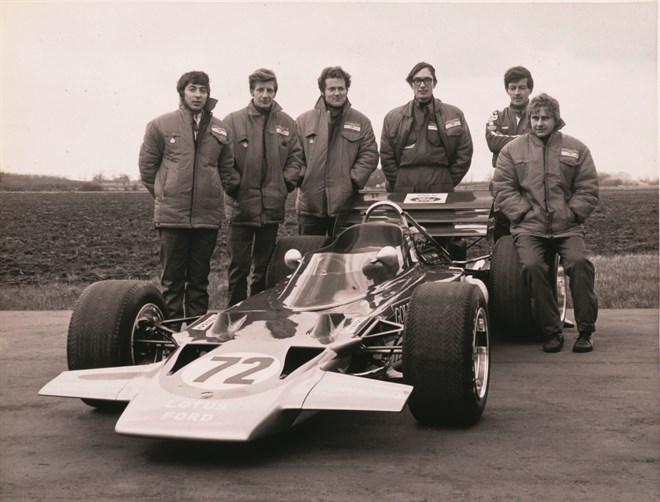 Team Lotus constructed 10 type 72 chassis, which between them won 22 Grand Prix and five World Championships; three Constructor's (1970, 1972 & 1973) and two Drivers' (Jochen Rindt and Emerson Fittipaldi). 8 of the 10 cars are surviving.

Tragically Jochen Rindt is the only ever posthumous World Champion, having died in an accident at the 1970 Italian GP.

By winning the 1970 USGP Emerson Fittipaldi secured the Championship for Rindt.

Emerson went on to win the 1972 World Championship of Drivers.

The 1973 Constructors' title was won together by Ronnie Peterson and Emerson Fittipaldi dominating the season, winning 7 of 15 Grand Prix.

Extraordinarily the 72 competed in six consecutive F1 World Championship seasons.

Radical features of the type 72 design were side mounted radiators, wedge shape, inboard front brakes and torsion bar suspension. Low drag, high downforce and optimised tyre performance were the key factors that made the car victorious over such a long period. (Plus the best mechanics and three of the greatest ever drivers!)

In March 2019 the type 72 was chosen by Autosport.com as the greatest ever Formula One car.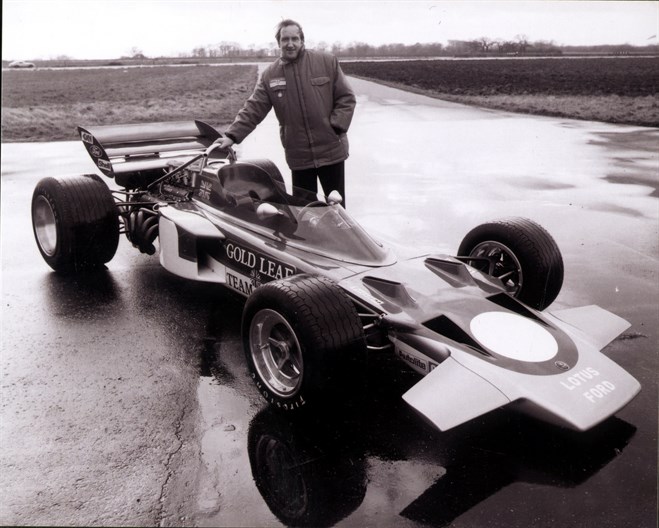 Chief designer of the type 72 was Maurice Philippe, working together with Colin Chapman.

Principle Draughtsmen were Martin Waide, John Baldwin and Geoff Aldridge.

Chief Mechanics were Gordon Huckle, Keith Leighton and Eddie Dennis.

Principle drivers were Jochen Rindt, John Miles, Reine Wisell, Dave Walker, Ronnie Peterson and Jacky Ickx.

In the words of Emerson Fittipaldi: "There's no question about it, the Lotus 72 was the best F1 car I ever drove."
Tags