News Headlines
Fittipaldi Grand Prix winning F1 Lotus restored
Emerson Fittipaldi's most successful Lotus F1 car has been restored by Classic Team Lotus at Hethel.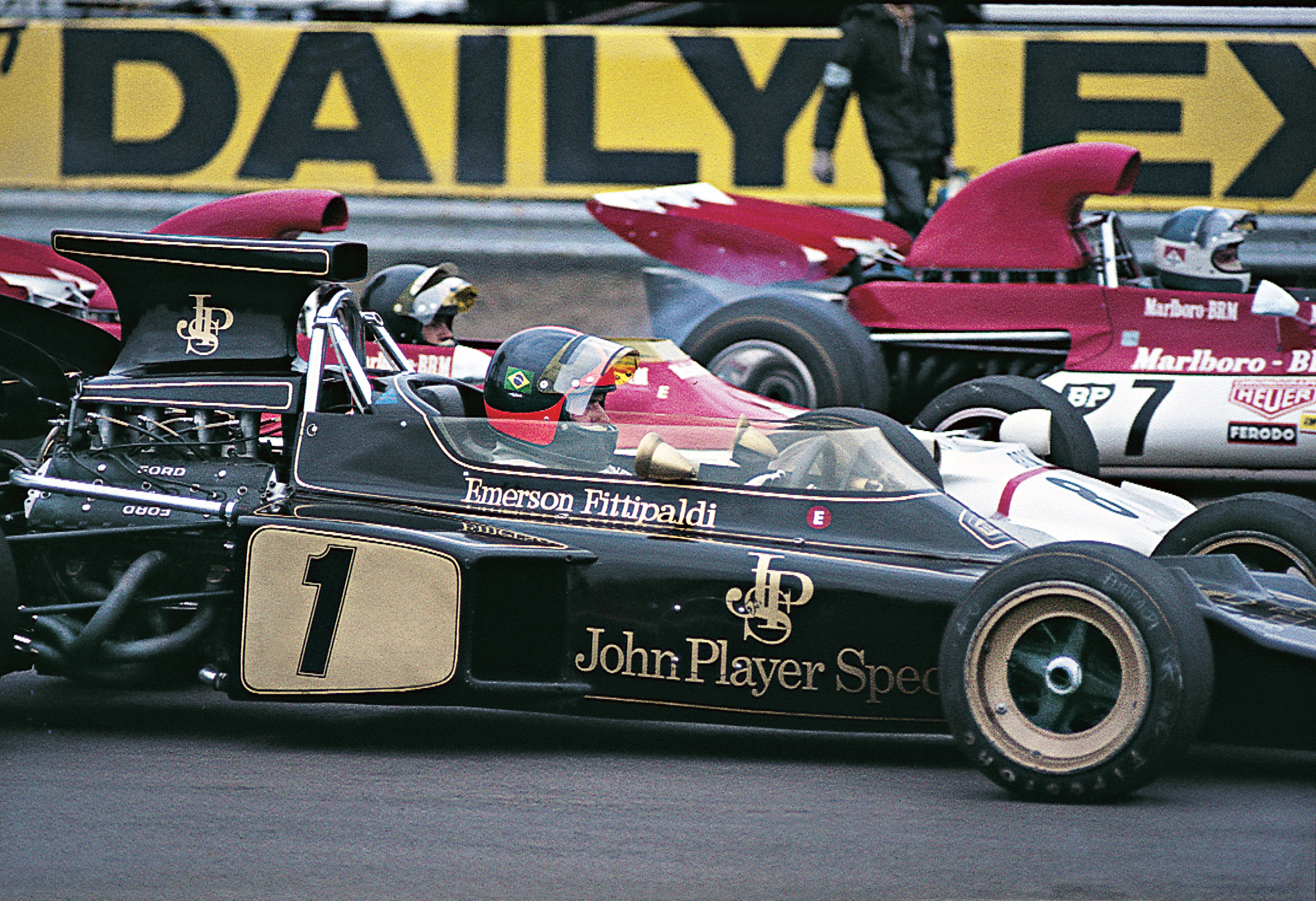 Fittipaldi raced the type 72 chassis number 7 in 19 Grand Prix, winning five of them.  (1972 Spain, Belgium, Britain; 1973 Argentina & Brazil.)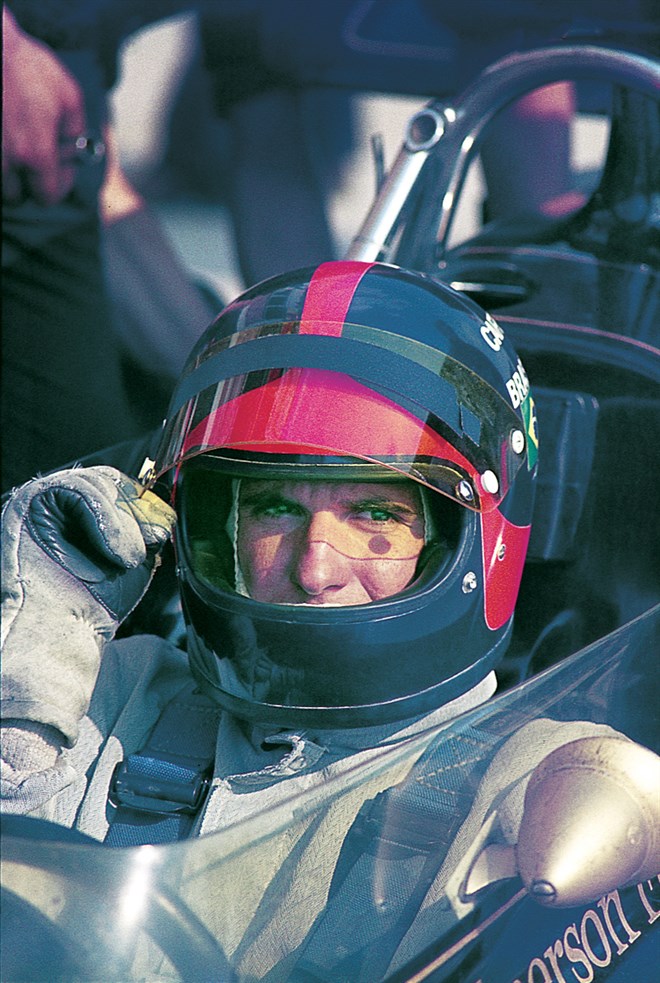 72/7 will participate at the forthcoming Goodwood SpeedWeek event from 16th to 18th October, which will feature a 70 Years of F1 Celebration, to include Emerson being reunited with his most winning Lotus.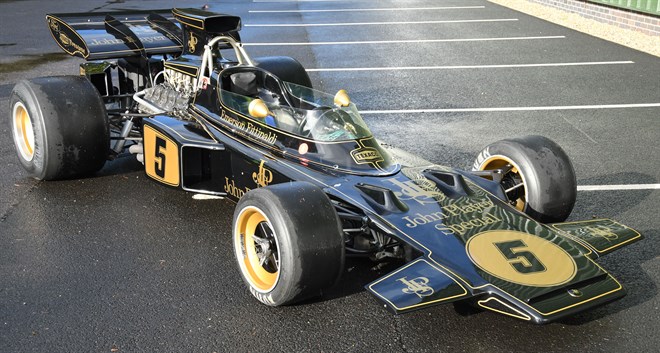 An extraordinary history:  At the end of the 1973 season Team Lotus sold 72/7 to South Africa where it raced in the 1974 and 1975 National Championship, in a different livery.  Along the way its identity was swapped with 72/3, also sold to South Africa.  When the car returned to the UK in 1989 it was mistakenly accepted as being 72/3 and put back to Gold Leaf livery.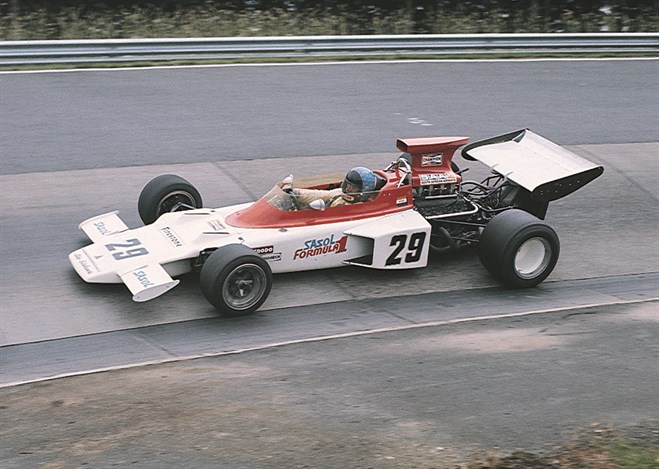 Caption: 72/3 in its post Team Lotus, privateer livery
The owner of the actual 72/3 sent his car – which in 1976 he had been told was 72/7 - to Classic Team Lotus for some attention, in the course of which the distinctive differences between the two cars made it apparent that the identities had been swapped. 
This presented Clive Chapman with the tricky task of telling the respective owners about the mix-up from years ago.  Very much to their credit both owners accepted the detailed evidence and it was agreed that the all-important identifying Team Lotus chassis plates be swapped back.
Then it was the challenge for the Classic Team Lotus mechanics to restore 72/7 to its correct 1972 black & gold specification.  Lead mechanic Tim Gardner and Chief Fabricator Steve Jest have done an outstanding job, as ever.  Tim managed to find vital correct specification original parts in the archive stores; screen, sidepod ducts, rear wing, endplates and oil radiator duct, amongst other things.  Steve re-worked the leading edge of the chassis so that the car could be presented in its 1972 form, without deformable structure sidepods (this now makes 72/7 unique amongst the eight surviving cars, in this respect; naked, as the day she was born!).   Over so many years the car had moved a long way from the period Team Lotus Works specification; Tim was especially thorough in putting the car back to how she should be.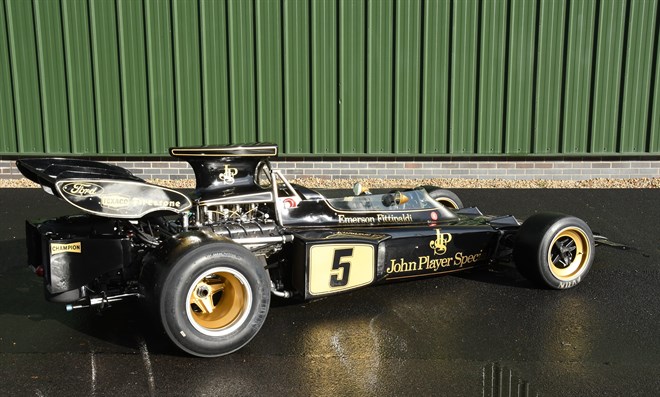 Local signwriter Paul Banham has applied the liveries to Team Lotus F1 cars for decades and he has done his usual wonderful job to reapply the most famous colour scheme of all, complete with real gold paint pinstriping (applied to period correct black cellulose).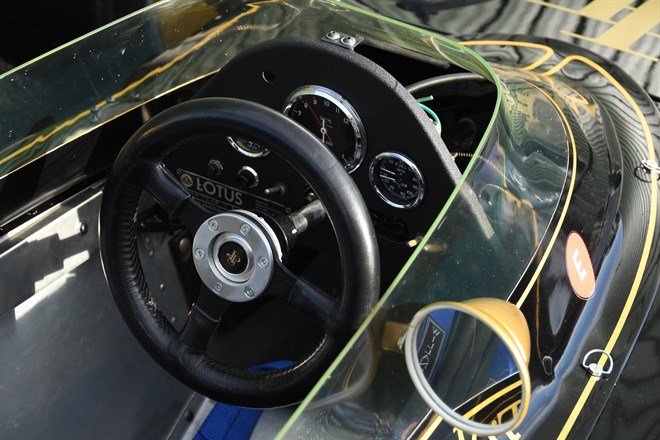 Classic Team Lotus Team Manager Chris Dinnage comments: 'We have now worked on all bar two of the eight surviving Lotus 72s, of which five are presently in our care.  It really is a treat to be looking after so many of the greatest F1 cars of all time.  Furthermore, whenever Emerson drives them again it gets even better.' 
Tags