News Headlines
Classic Team Lotus and Emerson ready for Goodwood SpeedWeek
The Classic Team Lotus mechanics have been busy getting 12 cars ready to run at this weekend's SpeedWeek event.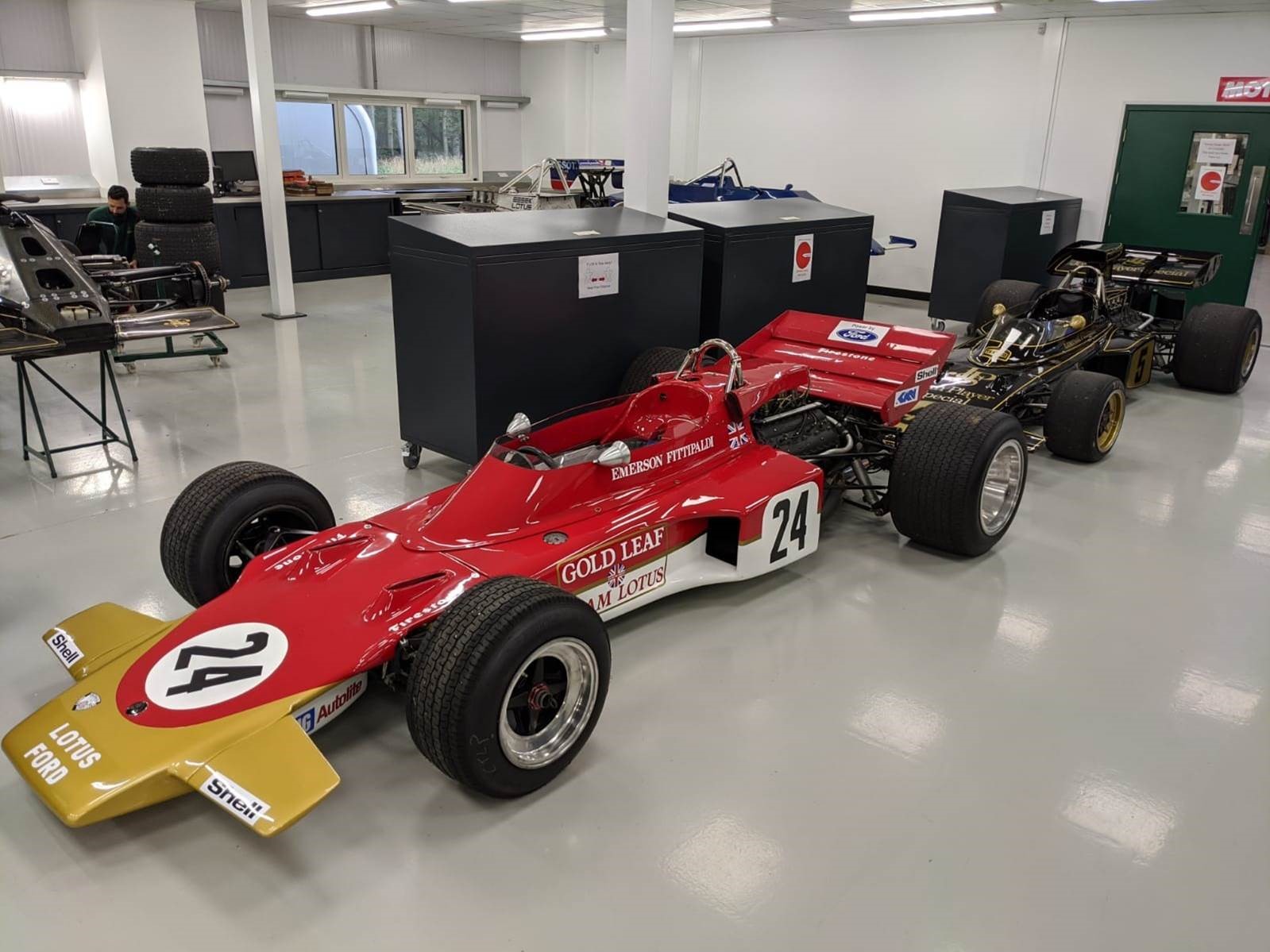 72/5 and 72/7 awaiting loading; 72/5 dressed in 1970 livery, 72/7 back in JPS livery after 47 years (Back in Black!)
A highlight will be Emerson Fittipaldi celebrating 50 years since his first Grand Prix win at Watkins Glen in October 1970.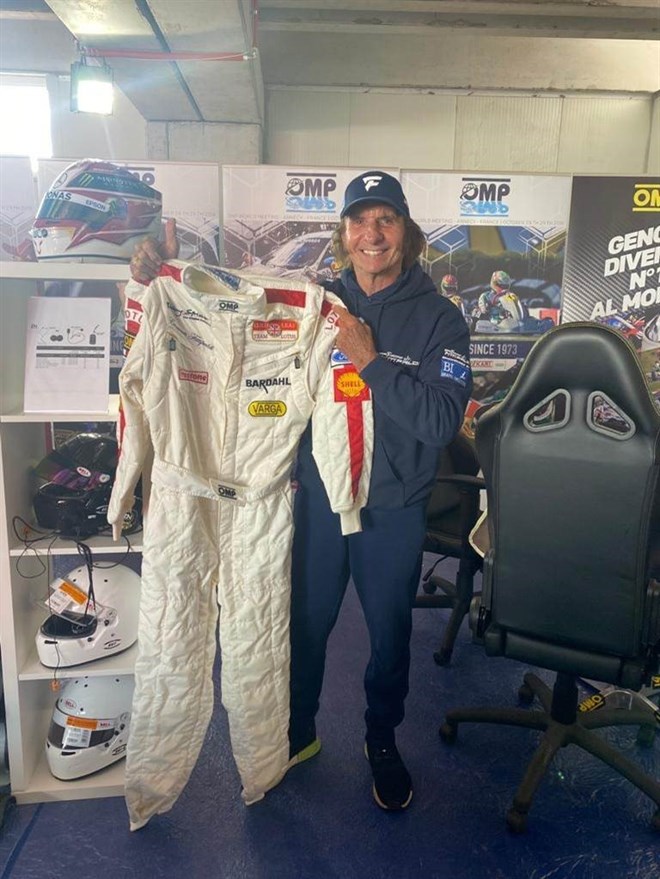 Emerson has worked with OMP to recreate his 1970 overalls
Emerson is scheduled to drive 72/5 in the 70 Years of Formula One Celebration feature, but we can imagine he might be tempted to also have a go in 72/7 as well, which is his 'winningest' Lotus.
Classic Team Lotus customers will feature in the Glover Trophy (Andy Middlehurst in John Bowers' type 25, Andrew Beaumont in his 24, Dan Collins type 21 and Greg Thornton in his LDS) and the Richmond & Gordon Trophies race (Andrew Beaumont in his type 18 and Marshall Bailey in his 16.)  John Bowers will be watching from Australia via the Live Streaming from the Goodwood website, hoping to see Andy realise a historic seventh Glover Trophy victory in the ex Jim Clark 25.
The Shootout feature is a bold initiative by Goodwood to see just how fast someone can lap the high speed circuit, ingeniously realising a positive out of the frustrating negative of the event being closed to spectators.  Masters Historic Formula One Champion Greg Thornton has been invited to participate with his ground effect type 91 and is sure to go well.
Teifion Salisbury is making his Sir Stirling Moss, Monaco winning Lotus 18 available for both Mark Webber and Sir Jackie Stewart to drive in the 70 Years demo.  22 cars have been invited of which no less than seven are Lotus F1 cars, namely types 18, 25, 49, 72/5, 72/7, 79 and 91.  Plus Ayrton's 97T/2 will be on static display.
All in all a challenging weekend in prospect for CTL Team Manager Chris Dinnage and the CTL mechanics.
Please see below link to SpeedWeek information, terrestrial broadcast times, along with link to Live Timings.
Also there will be TV broadcasts on ITV4 at the following dates and times:
Fri. Oct 16t.h   1630 - 1830
Sat. Oct 17th  1400 - 1600
Sun 18th  1400 - 1600
Tags