News Headlines
CTL Special Projects
The Classic Team Lotus Special Projects Department – Prop. R. Dance Esq. – has completed a very special restoration; the Austin Seven last driven by Colin Chapman in 1981, when daughter Jane was married.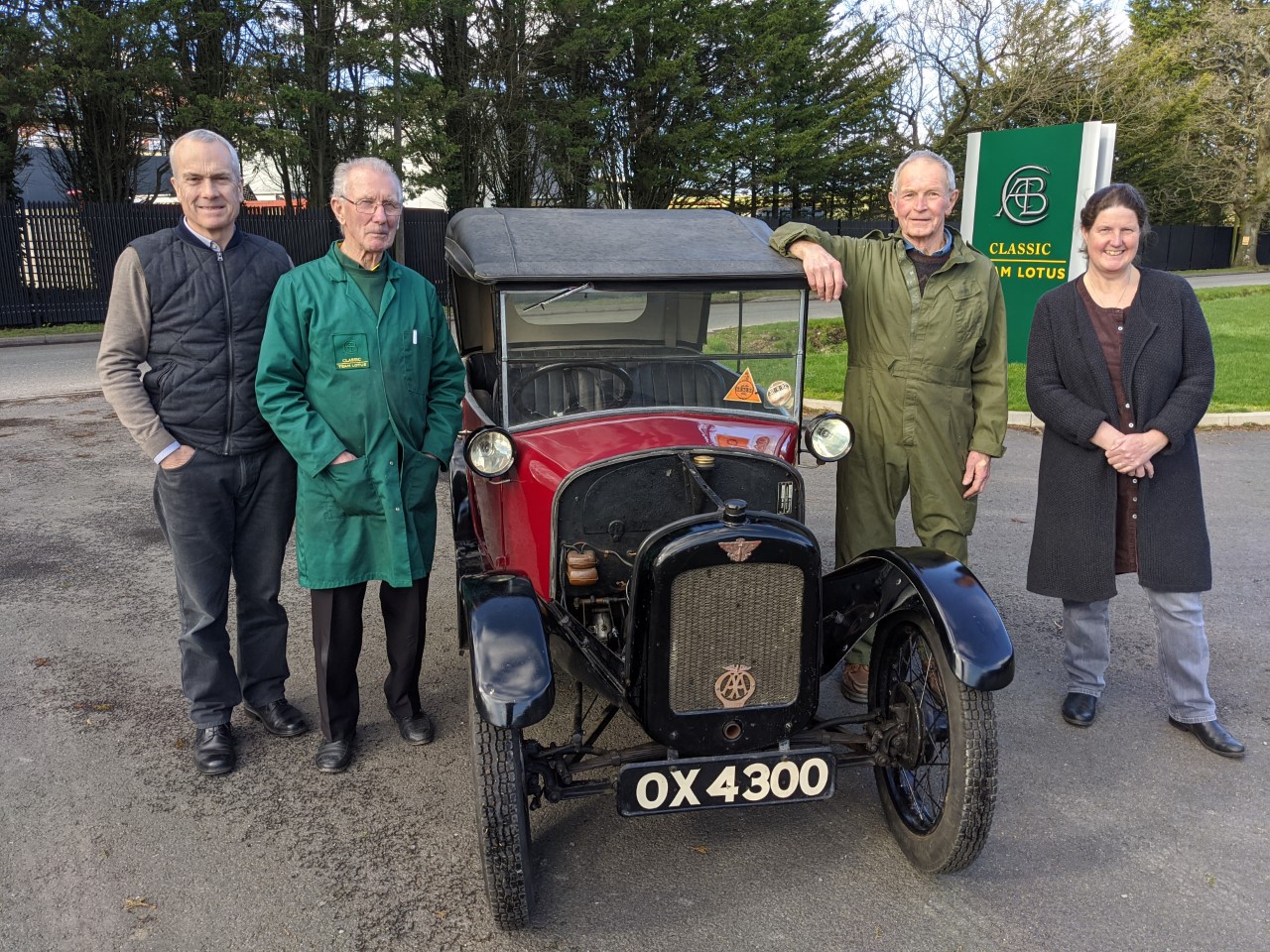 Clive Chapman, Bob Dance, David Rix and - mother-of-the-bride (to be) - Jane Chapman
OX 4300 has been an unusual guest in the CTL workshop for the last few months, alongside Team Lotus F1 and Indy cars, being prepared for wedding day duties on the occasion of the forthcoming marriage of Colin Chapman's granddaughter, Sophie, to Tom Hutchinson.
Bob Dance has worked together with local Austin Seven expert David Rix to give the car a thorough overhaul, catching up with all those 'little things' that were not done in the usual 'night before' dramas of whenever the car would be called upon last minute by The Guv'nor.
OX 4300 was a very special gift from Colin Chapman's shareholding colleagues back in 1968, when Lotus Cars became a public company.  Their generous gesture was in acknowledgement of the Austin Seven being the foundation stone of the Lotus marque.
04/03/20
Tags