News Headlines
CIAO ELIO P1
Lovely Team Lotus team picture unearthed, courtesy of one K.Szymanski Esquire.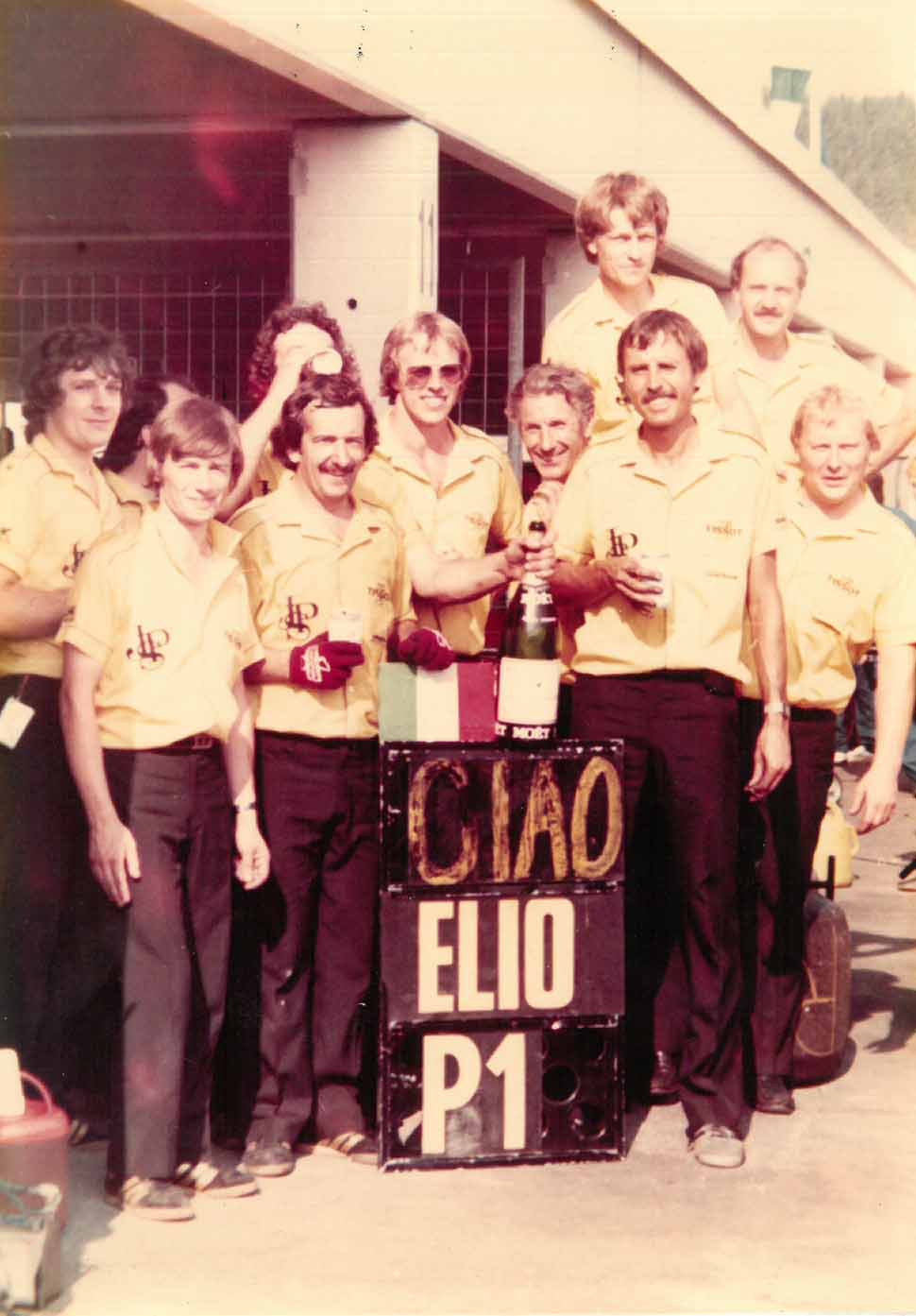 Jonathan Woodward, Frank Seal, Clive Hicks, Martin Roy, Bob Dance, Kenny Szymanski, Ian Martin; (back row) Nigel Stepney, Phil Denny, Dave Crabtree; post-race, with that pit board
The Elio De Angelis victory in the 1982 Austrian GP was the first since 1978 and a real nail-bighter.  As the laps counted down, Elio's pit signal man Kenny Szymanski took to writing a letter per lap of CIAO, climaxing in wild celebrations and ACBC hat throwing as Elio crossed the line a mere 5/100th of a second ahead of Keke Rosberg.
For an Elio memorial event in 2017, Classic Team Lotus created a pin badge replica of the pit board. Recently, Kenny made Clive Chapman aware of the post-race team pic – which is in pride of place in Kenny's informal Museum in New York - and emailed a scan of it.  A photographic reference much better than what had been available but, even so, the CTL pin badge is pretty close.
The 1982 Austrian Grand Prix victory was the first for Elio De Angelis, the last for Colin Chapman and is still the third closest ever finish ('real' finish, that is).
12/03/20
Tags