News Headlines
Lotus 38 wins Royal Automobile Club award
Jim Clark's 1967 Lotus 38 has won the Royal Automobile Club Restoration Award 2019.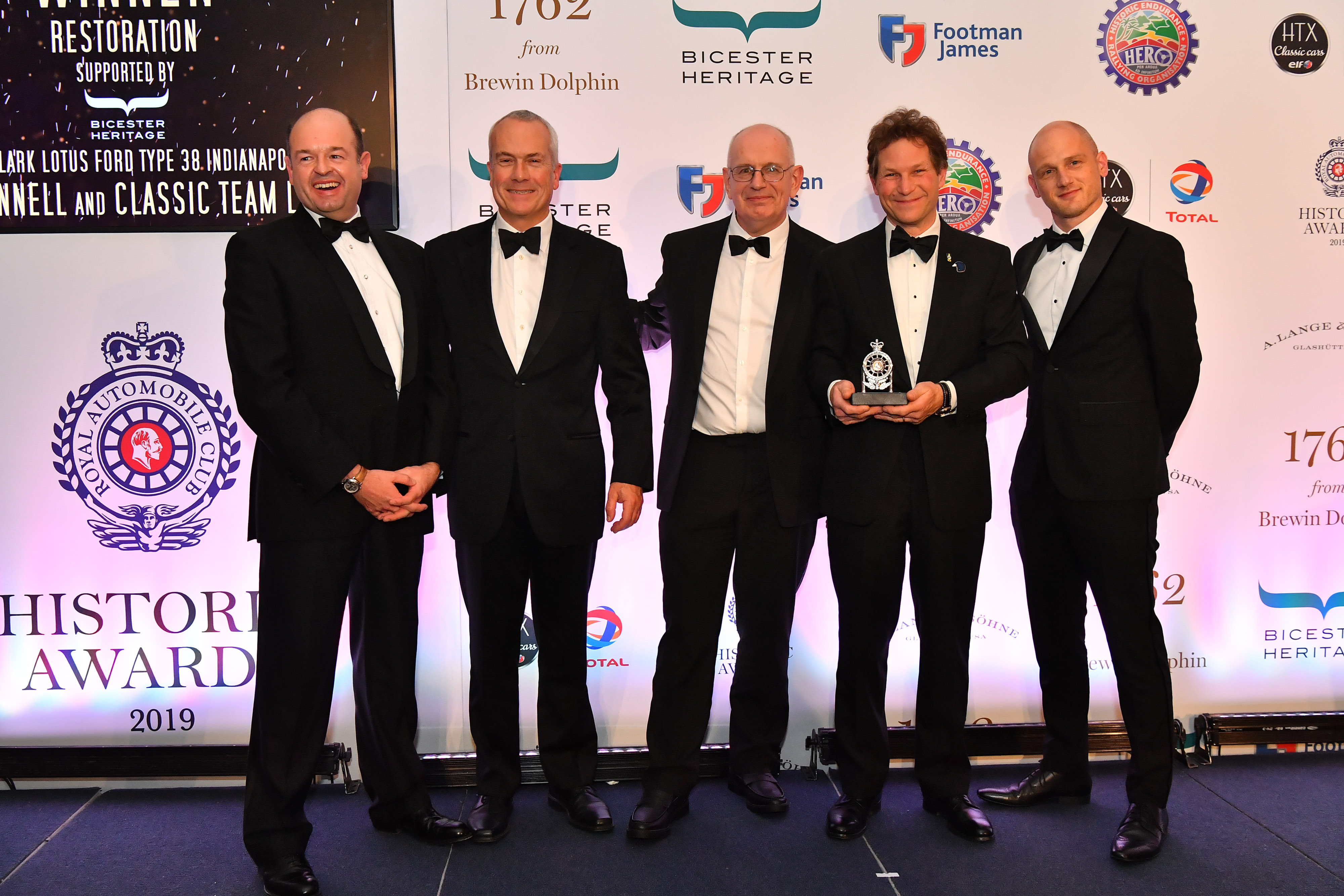 Daniel Geoghegan (Bicester Heritage), Clive Chapman, Steve Jest, Nick Fennell and Kevin Smith accepting the award at the Royal Automobile Club, Pall Mall.
Nick Fennell and Classic Team Lotus are delighted to have won this prestigious award for the restoration of Nick's Lotus 38 chassis 7.  Back in 2017 Nick entrusted Classic Team Lotus to help him with the restoration of this spectacular Indianapolis 500 racer.  Lead mechanic Kevin Smith and Senior Fabricator Steve Jest, together with their Classic Team Lotus colleagues, worked thousands of hours to restore 38/7 to race day condition.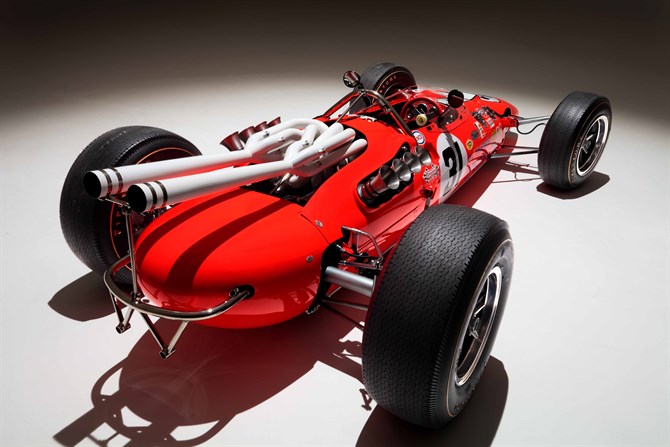 From a large field of nominations the other two finalists were Bentley and Land Rover Classic.  Technical expertise, research, sensitivity, dedication, learning and documentation were some of the factors taken into account by the judges when selecting a restoration that is entirely appropriate to the vehicle concerned. Nick Fennell maintained an exceptionally close involvement throughout the restoration, to the extent that he presented his car to the judges for the final assessment, undertaken appropriately at Bicester Heritage which sponsored the award.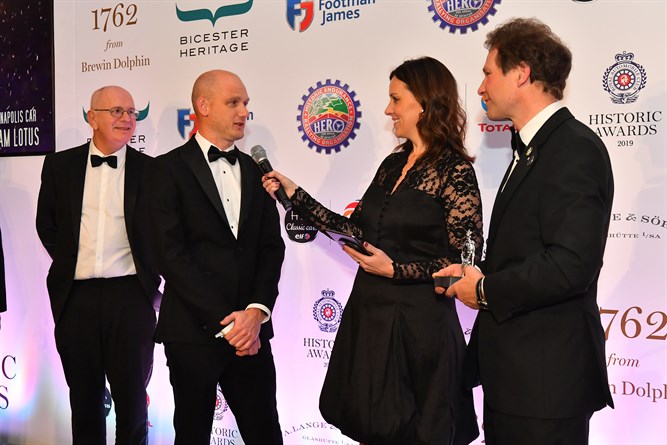 Lee McKenzie interviewing Kevin Smith about his award winning work 
Clive Chapman comments:  "I am delighted for Nick, Kevin, Steve and all the team.  Everyone made an exceptional effort to restore this very special Lotus.  The extra yard was covered in all aspects.  We learnt a lot about the car in many ways.  Spectacular as the car is, it is difficult to communicate the level of detail and tireless effort that went into getting her spot on; but we know all about it, which makes the recognition bestowed by this important award all the more satisfying. And to top it all the Jim Cark Museum wins the Collection award; what a great evening.  Thank you to the Royal Automobile Club and Bicester Heritage and well done to Nick and all at Classic Team Lotus."
Information about the Royal Automobile Club Historic Awards:
Information about the Royal Automobile Club 2019 finalists:
Information about the Royal Automobile Club 2019 winners:
22/11/19
Tags