News Headlines
Lotus 33 In Silver
A Lotus 33 is being modelled in solid silver.
Simon Coldicott is one of the World's top jewellers, who created the 1/12th scale model of the type 72, last year.  Now he is turning his extraordinary skills to the type 33 and chassis R11 in particular (Jim Clark's 1965 British GP winner).  When he says solid silver, he means it, even to the extent of creating solid silver springs…that work!
Given the 144:1 volumetric scale ratio, pound (sterling) for pound (weight) these little beauties must be the most expensive springs ever fitted on a Lotus; even more expensive than the container loads of titanium springs from the 80s – when ground effect made spring rates go crazy! -  that languish in the Team Lotus redundant stores.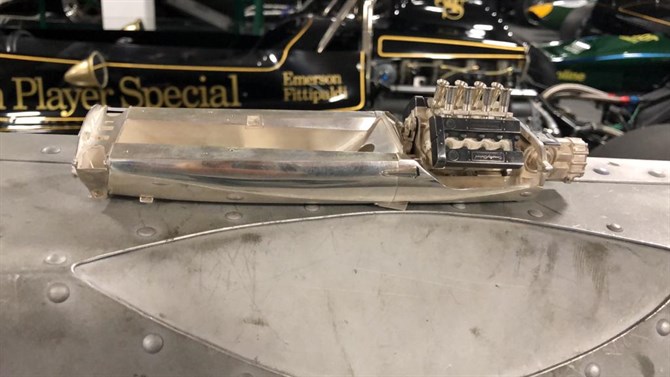 Simon has already realised the Coventry Climax V8 engine, which is a remarkable piece of work on its own.  This project is running concurrently with the restoration of 33/R11 – hence the commission – and it is expected that both will be completed in the New Year.  We will look forward to sharing with you images of the finished articles.
28/11/19
Tags