News Headlines
Work Shop Projects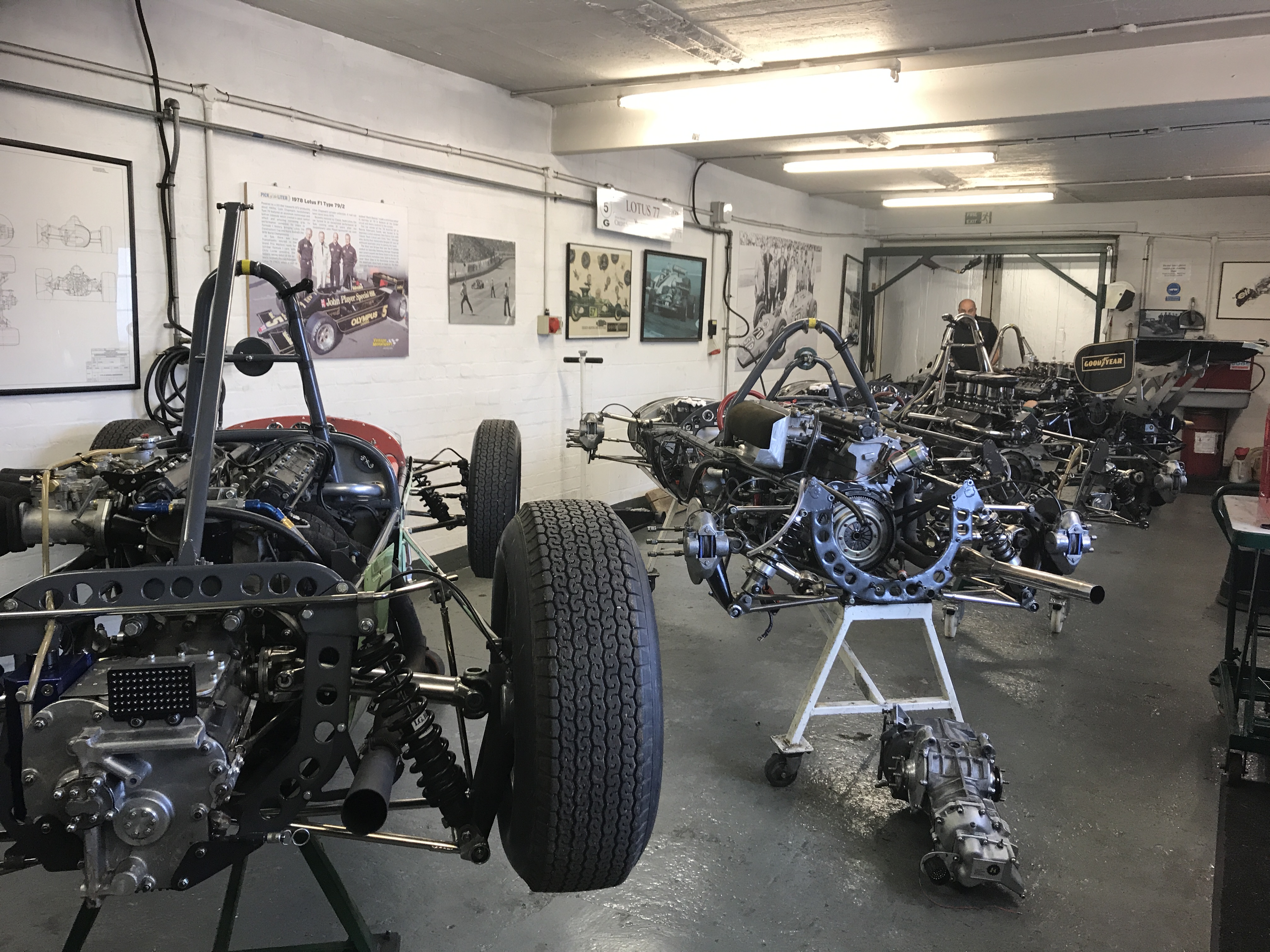 Image: Juniors all lined up in the workshop.
Progress continues to be made on the restorations of 33/R11 and 38/7.  It is wonderful that two such important Jim Clark cars are being restored at the same time, for their respective owners.  Tim Gardner and Kevin Smith are the lead mechanics entrusted with these two very special projects.  Both cars are exceptionally original.  That said, fabricator Steve Jest has played a vital role in preserving the precious originality, for the future.  Meanwhile Buyer Stephen Nash has provided important support by sourcing those components needing renewing, refurbishment and servicing.
A change in FIA regulations has meant that 60s F1 cars that have had period Hewland gearboxes fitted for decades must change to either Colotti or ZF gearboxes.  For three customers this has meant a major investment in reproduction Colotti gearboxes, manufactured by transmission specialists PDS Racing.  For Bob Dance this has been something of a full circle; when he started at Team Lotus in 1960 he spent his time on Colotti boxes, earning the nickname 'Bob Lotti'.
With 30 cars having participated in the 2017 season, Chris Dinnage has had to coordinate an especially demanding maintenance programme, so the cars are good to go for 2018.  As well as strip down and general assessment, this includes the obligatory condition testing, gearbox rebuilds and engines out for rebuild by others.  The mechanics have coped well with the workshops busier than ever, but the new workshops are needed more than ever.
Tags