News Headlines
F1 2018 Classic Cars Revealed - To include Lotus 72 and 79
Codemasters® has today released a new video for F1 2018, the official videogame of the 2018 FIA FORMULA ONE WORLD CHAMPIONSHIP™, revealing the roster of classic cars that will feature in the forthcoming game. A new class of six iconic cars from the 1970s and the 1980s joins the already announced 2009 Brawn and 2003 Williams, as well as all of the returning classic cars from last year's game, to take the total number of historic cars to twenty.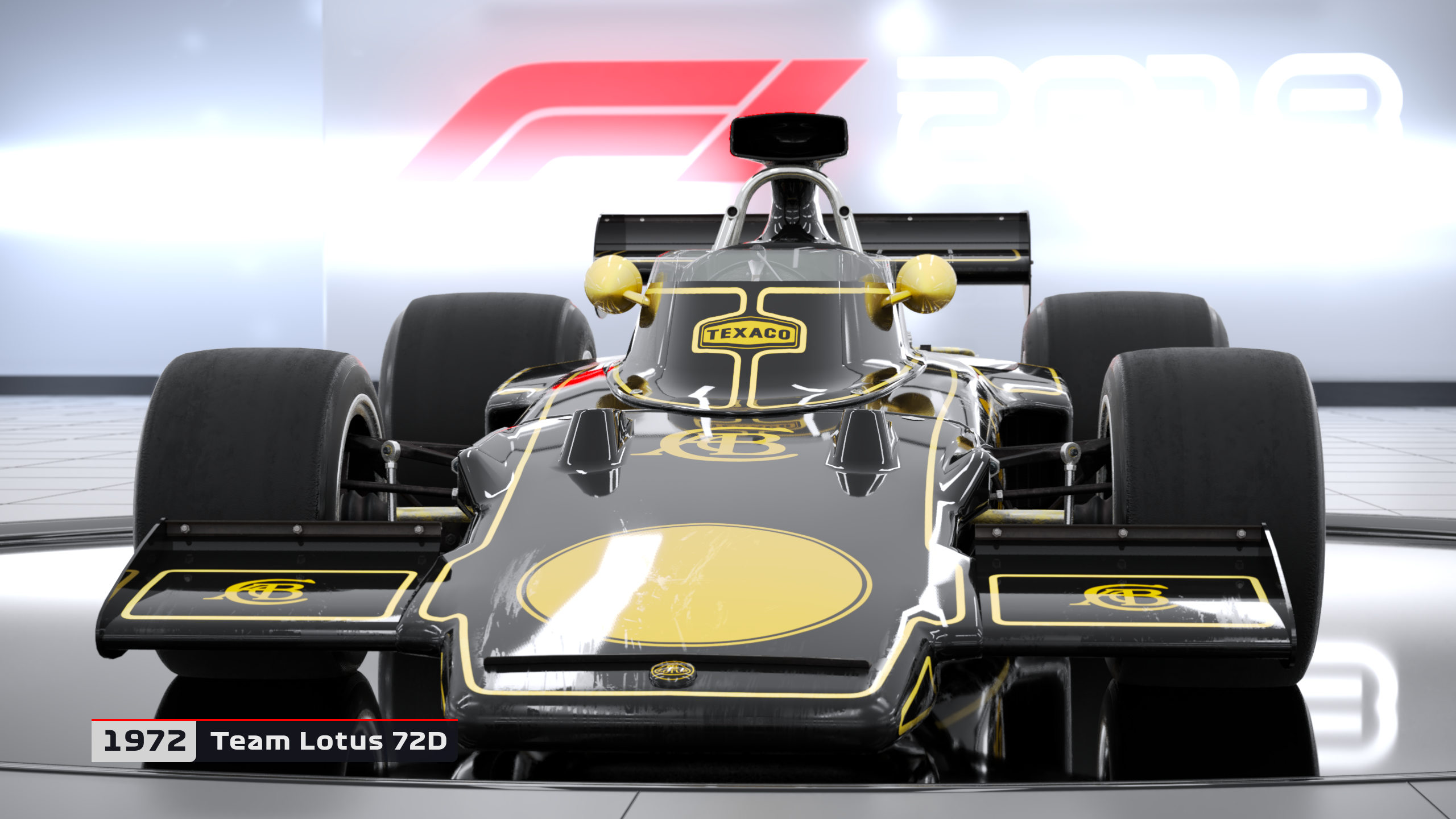 The new F1 2018 reveal, available to view now at www.youtube.com/formula1game,  showcases the cars that will feature in the new 1970s and 1980s class, as well as the cars returning from last year. F1 2018 will release onto PlayStation®4 computer entertainment system, the Xbox One family of devices including the Xbox One X and Windows PC (DVD and via Steam) worldwide on Friday 24th August 2018.
These cars include James Hunt's legendary 1976 championship winning McLaren M23D and Niki Lauda's Ferrari 312 T2, both of which featured in the hit movie 'Rush' (2013). They are joined by two Championship winning Lotus cars: Emerson Fittipaldi's 1972 Lotus and Mario Andretti's 1978 Lotus 79. The 1979 Ferrari 312 T4, as driven by Jody Scheckter as he beat teammate Gilles Villeneuve to the title, and the 1982 McLaren MP4/1B driven by John Watson and Lauda make up the class.
In addition to the six historic cars from the 1970s and 1980s, Codemasters has announced that all twelve classics that featured in F1 2017 will also return for this year's game. The line up is completed by the two modern classics from the 2000s (2009 Brawn BGP-001 & 2003 Williams FW25) that are available in the exclusive Headline Edition of F1 2018 at launch, and later as DLC*.
"We are delighted to bring 20 classic cars to F1 2018," commented Lee Mather, Game Director, F1 2018. "The classics were extremely popular in last year's game so we naturally wanted to offer our players even more choice this time. The 70s and 80s cars offer a whole new challenge and compared to the modern day cars. They look and sound incredible."
As well as the twenty classic cars, F1 2018 will feature all of the official teams, the drivers and circuits from the enthralling 2018 season, including Circuit Paul Ricard and the returning Hockenheimring. The game challenges you to 'Make Headlines' in the deepest career mode in the series to date. You will become immersed in the world of F1 more than ever before as you develop your reputation both on and off the track, with time-pressured media interviews that will directly influence your progression in the sport.
Follow Codemasters F1 games blog and social channels on Twitter and Facebook for future updates.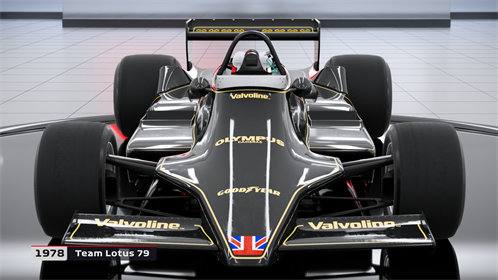 NEW CLASSIC CARS:
1970s and Early 1980s:
1972 Lotus 72D
1976 Ferrari 312 T2
1976 McLaren M23D
1978 Lotus 79
1979 Ferrari 312 T4
1982 McLaren MP4/1B
Returning from F1 2017
2010 Red Bull RB6
2008 McLaren MP4-23
2007 Ferrari F 2007
2006 Renault R26
2004 Ferrari F2004
2002 Ferrari F2002
1998 McLaren MP4-13
1996 Williams FW18
1995 Ferrari 412T2
1992 Williams FW14
1991 McLaren MP4/6
1988 McLaren MP4/4
2 New 'Tier 1' Classic Cars*:
2009 Brawn BGP-001
2003 Williams FW25
* Both cars are exclusive DLC content for pre-order/Day 1 "Headline Edition" Digital & Boxed (DLC sold after 60 days).
 ABOUT CODEMASTERS:
Codemasters (AIM:CDM) is an award winning British video game developer and publisher with over 30 years of heritage. The company specialises in high quality racing games including DiRT, GRID and the BAFTA award-winning official FORMULA 1 series of videogames.
 For more information on Codemasters' product portfolio, please visit www.codemasters.com. Join in the conversation with @codemasters on Twitter or Like us on Facebook at www.facebook.com/codemasters.
 F1 2018 Game - an official product of the FIA FORMULA ONE WORLD CHAMPIONSHIP. © 2018 The Codemasters Software Company Limited ("Codemasters"). All rights reserved. "Codemasters"®, "EGO"® and the Codemasters logo are registered trade marks owned by Codemasters.
 The F1 FORMULA 1 logo, F1 logo, FORMULA 1, FORMULA ONE, F1, FIA FORMULA ONE WORLD CHAMPIONSHIP, GRAND PRIX and related marks are trade marks of Formula One Licensing BV, a Formula 1 company. © 2018 Cover images Formula One World Championship Limited, a Formula 1 company. Licensed by Formula One World Championship Limited. The FIA and FIA AfRS logos are trade marks of Federation Internationale de l'Automobile. All rights reserved.
 All other copyrights or trade marks are the property of their respective owners and are being used under license. Developed and published by Codemasters.
Tags