News Headlines
2017 Season Statistics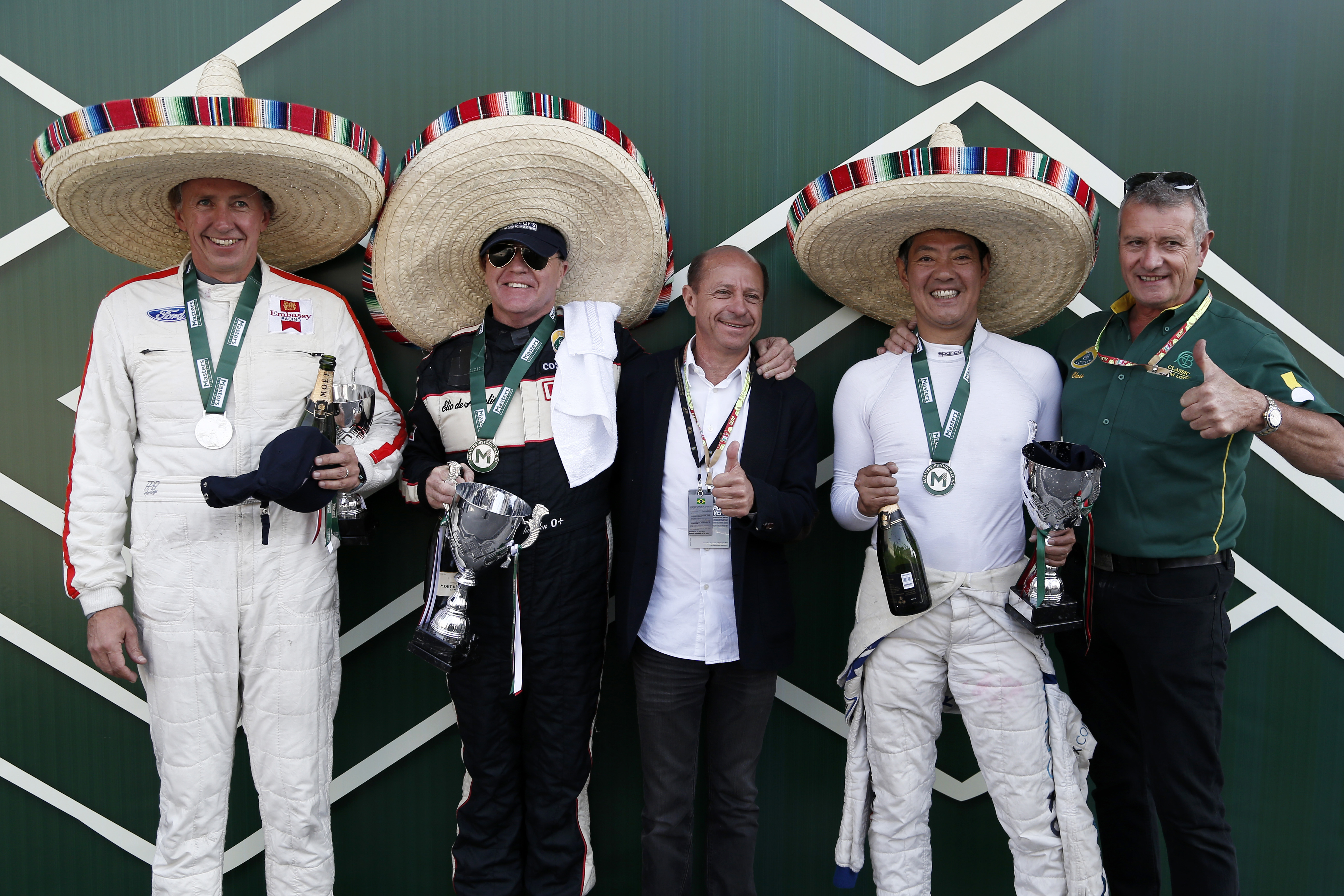 Image: Classic Team Lotus drivers on the podium at the 2017 Mexican Grand Prix
In 2017 the Classic Team Lotus mechanics and customers realised an extraordinary level of reliability and success in their busiest ever season of historic motorsport.
From 35 events, a staggering 138 starts across 30 different cars yielded an amazing 125 finishes, largely by F1 cars from the 60s, 70s and 80s, when competing cars never realised that kind of finish rate.
And we know the drivers were not waving to the crowd.  On occasions, lap times could be within two or three seconds of period lap times and often the Classic Team Lotus customers were on the podium, especially at the three GP support races, all in North America, all won by CTL drivers.
Team Manager Chris Dinnage led the team to this new standard and is rightly proud of what was achieved.  "The team worked so hard, both individually and together.  And the drivers did them proud.  To achieve such success with 30, 40, 50 and 60 year old racing cars is a remarkable result."
Tags