News Headlines
Won two one-two!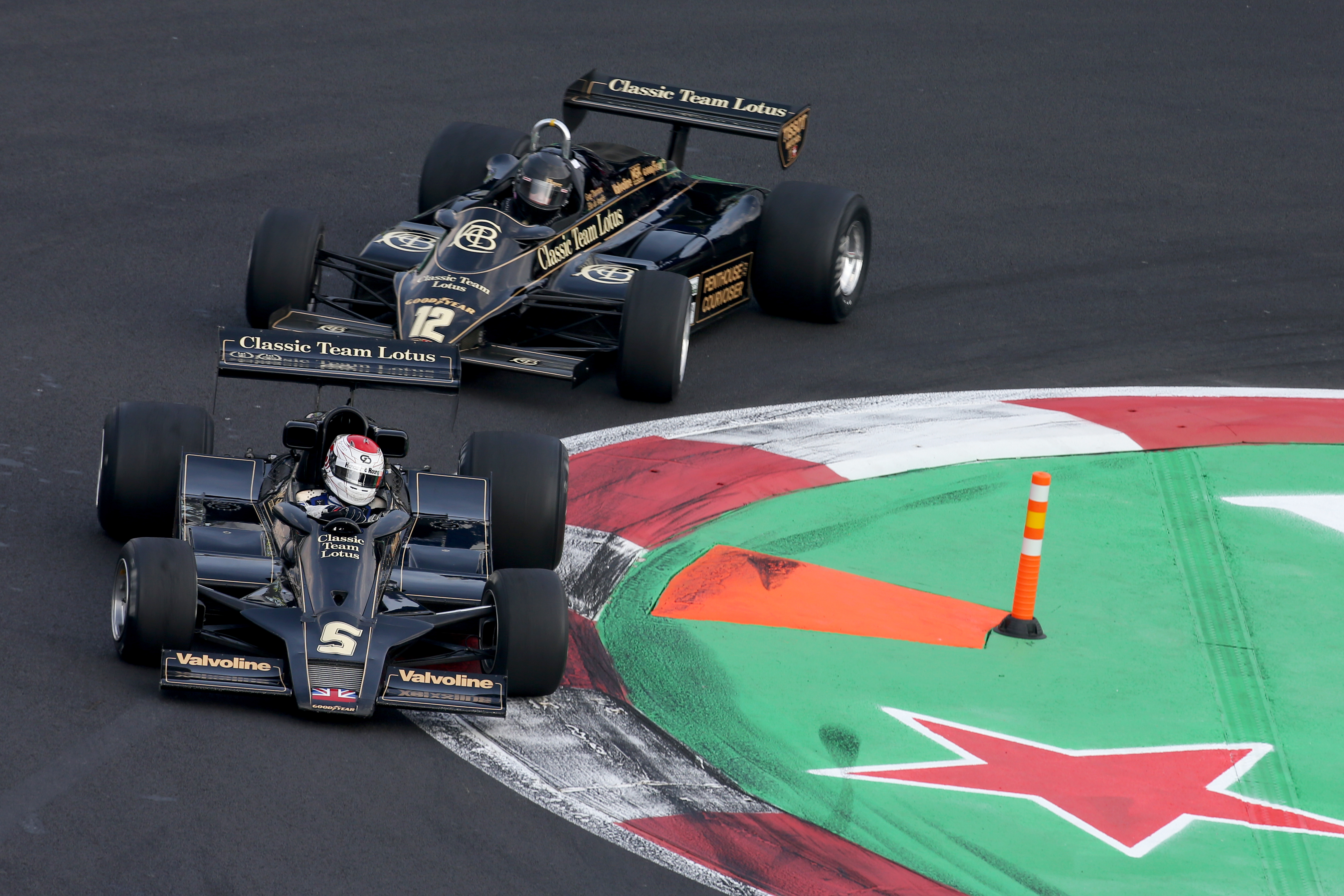 Katsu and Greg leading the way, resplendent in CTL livery
Two one-two finishes at the Mexico GP support races were a great way for Classic Team Lotus to finish another busy race season.  (Back in 1978 the team created its own T shirts with the 'won two one-two' slogan, to celebrate Mario and Ronnie's domination of the Belgian and Spanish GPs.  They would go on to add another two one-twos – in France and Holland – but we did not like to brag….)
On the same weekend, in Portimao, two pole positions and a race win made for an exceptional double header.
Katsu Kubota won both races in Mexico, in his 1977 Lotus type 78, followed home by team mate Greg Thornton, in his 1982 Lotus type 91.  Andrew Beaumont in his type 81 came home in 8th and 6th place, and in 3rd place overall.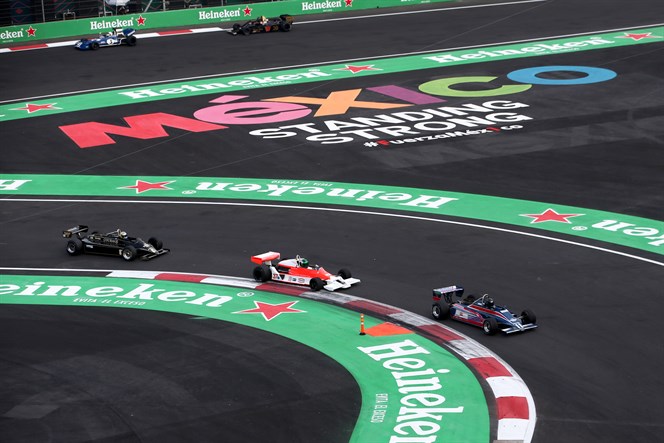 Andrew Beaumont achieved third overall in the type 81, maintaining his 100% finish record for the season
This means that Classic Team Lotus customers won all six Grand Prix support races in 2017.  Races in Mosport and Road America had the same outcome – making the American season particularly successful - in all 10 races and 10 wins.  A really impressive achievement by Team Manager Chris Dinnage and the team.  Furthermore, three one-two finishes evoked the glory days of old and were the icing on the cake.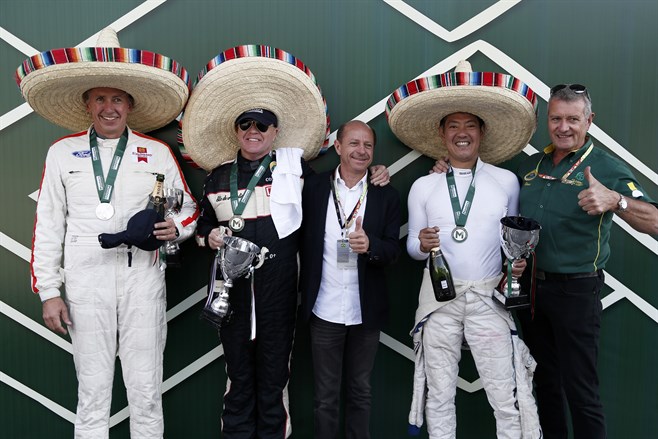 Team Manager Chris Dinnage - together with ex Team Lotus F1 driver Roberto Moreno - joined Katsu and Greg on the podium
Meanwhile, on the other side of the World….Joaquin Folch carried on where he left off in Estoril by putting his type 16 on pole for the pre-1966 F1 race at Portimao.  Lee Mowle in his Formula Junior followed his lead, making another significant step up in pace as he finds his way in historic racing, which is in such contrast to his modern GT racing campaign.
Joaquin dominated the Saturday race and on Sunday came within three laps of making it a double, until he suffered a transmission problem.  Achingly close…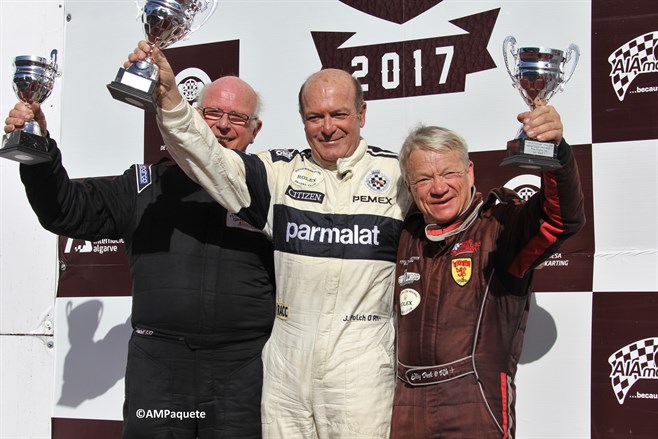 Joaquin took first place in Saturday's race at Portimao
Lee Mowle had a race long dice with a Lola, which adopted Verstappen style interpretation of track limits to snatch a win on the Saturday.  On Sunday the lead changed hands until Lee appeared to make a decisive move, only for the race to be red flagged and the result counted back by one lap, meaning that he was classified second.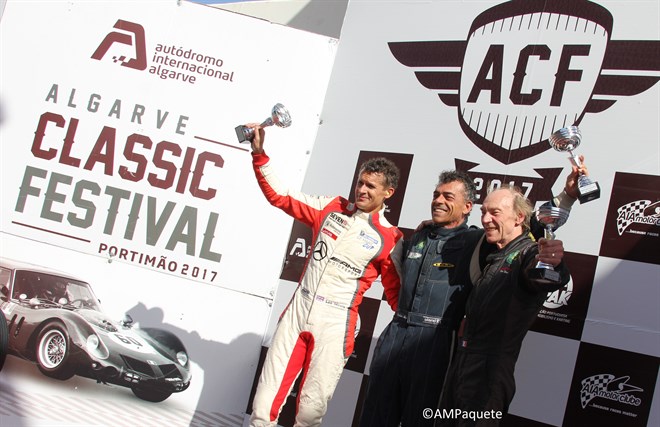 Lee Mowle celebrates on the podium
A great end to another busy season.  Well done to all the Classic Team Lotus customers for flying the Lotus flag in such successful style, around the World.
Tags