News Headlines
Final event of 2017 at Suzuka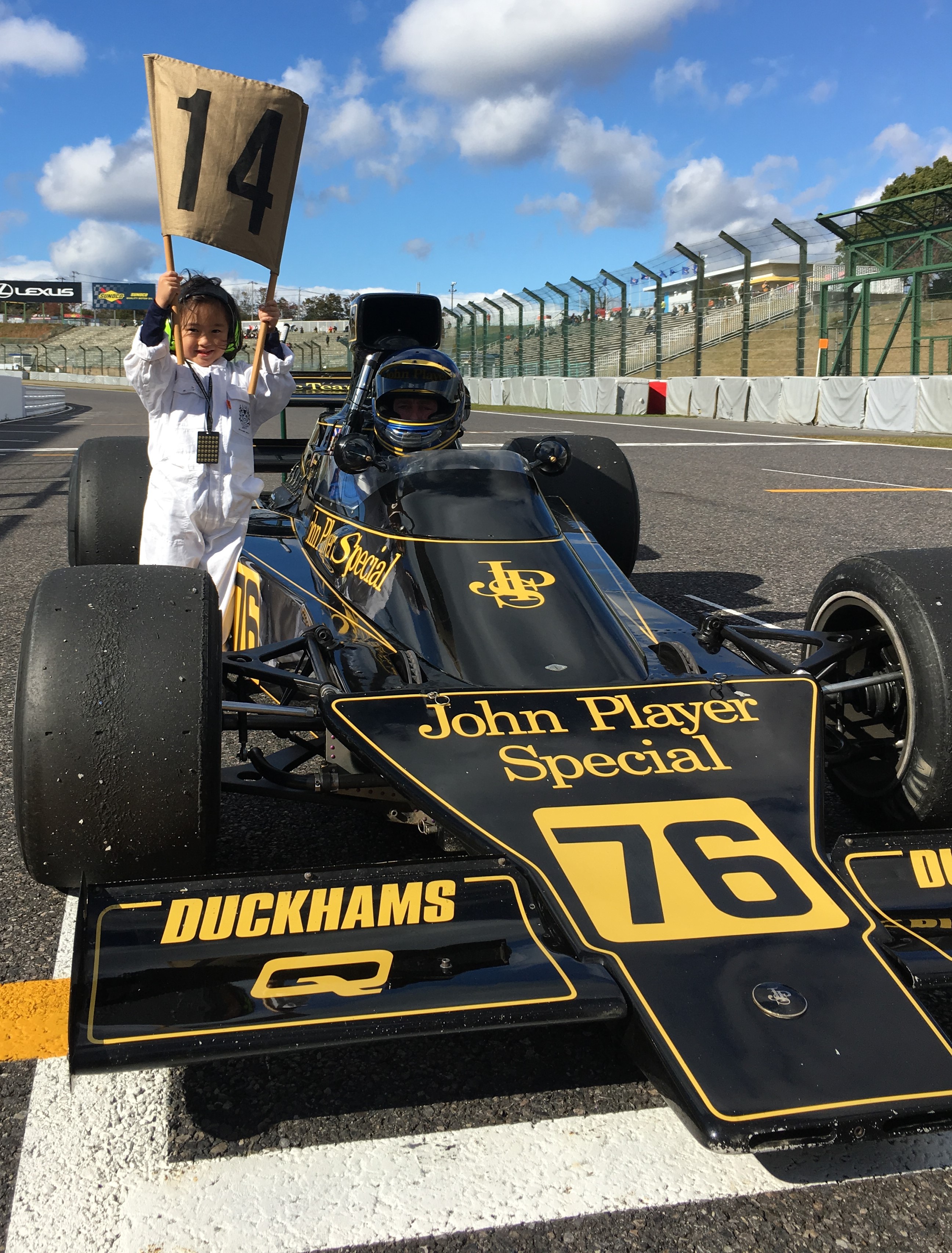 Rainy conditions on Saturday didn't deter a large crowd turning out for the Richard Mille Sound of Engine event at Suzuka last weekend.  Greg Thornton, Andrew Beaumont and Katsu Kubota took part alongside cars from Europe, Japan and the US at the two day event which included 7 on-track demonstrations aimed at showcasing cars throughout the Masters era from 1966 to 1985.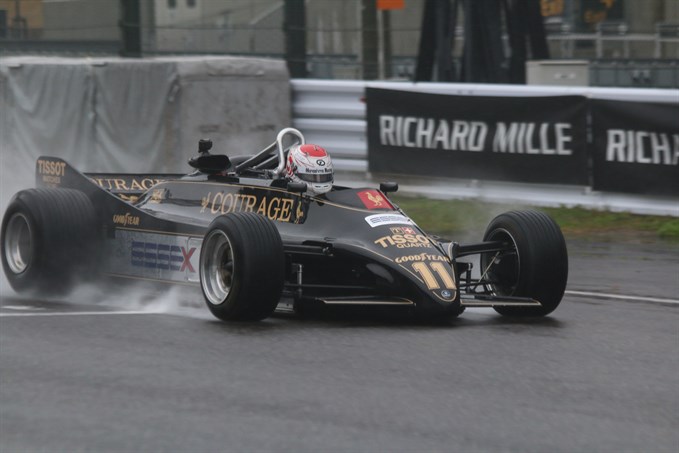 Katsu braves the rain in the twin chassis 88B
Katsu's twin chassis Lotus 88B enjoyed a rare outing, whilst Greg and Andrew thrilled the crowds with 92/5 and 76/1 both resplendent in JPS Livery.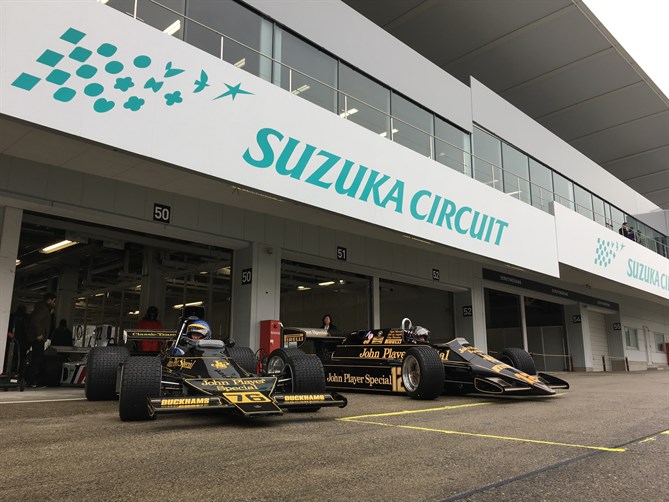 Greg (92/5) and  Andrew (76/1) leaving the pit garages
This was the final event of 2017 for Classic Team Lotus, and marked the end of a busy but very successful race season.  Plans are already afoot for 2018, with testing due to take place in February 2018, keeping the team working hard over a winter period which seems to get shorter each year!
Tags