News Headlines
Ex Classic Team Lotus driver to make Grand Prix debut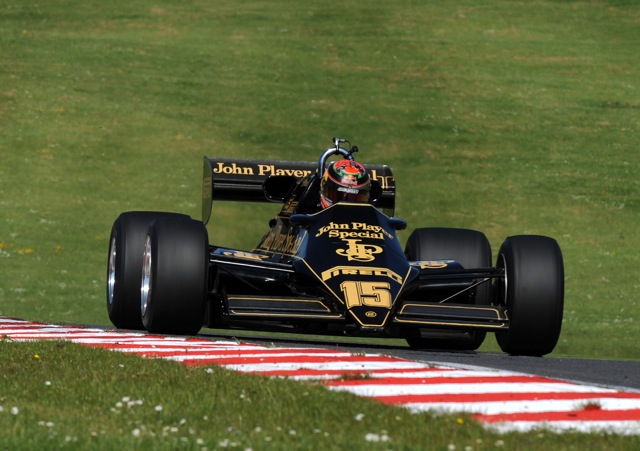 Brendon Hartley on his F1 debut at Brands Hatch 2012, racing the 1983 ex Nigel Mansell Lotus type 92 in the FIA Historic F1 Race. 
Classic Team Lotus is delighted by the news that Brendon Hartley will continue his F1 career at the forthcoming US GP in Austin, Texas.  Brendon will be looking for his third victory in an FIA F1 race.
In 2012 Classic Team Lotus was running 92/5 for then owner Roger Wills and for the Brands Hatch round he invited Brendon to do the honours.  Nick Yallop prepped and ran the car, while Magnus Chapman helped at the race meeting, including hanging out the pit board.
Brendon qualified on the second row and put in an astounding drive to win the first race, followed by a second victory in the Sunday feature race.  An impressive performance on track combined with a good impression off track; a real team player.
Since this dominant F1 debut, Classic Team Lotus has kept a close eye on Brendon's career and we have been delighted to see him doing so well.  We cannot say we taught him all he knows, but we did run him in his first F1 races!
Best of luck to Brendon in his debut Grand Prix.
Tags