News Headlines
Visit the Workshop
15/06/16 - Our next workshop tour date is 20th July 2016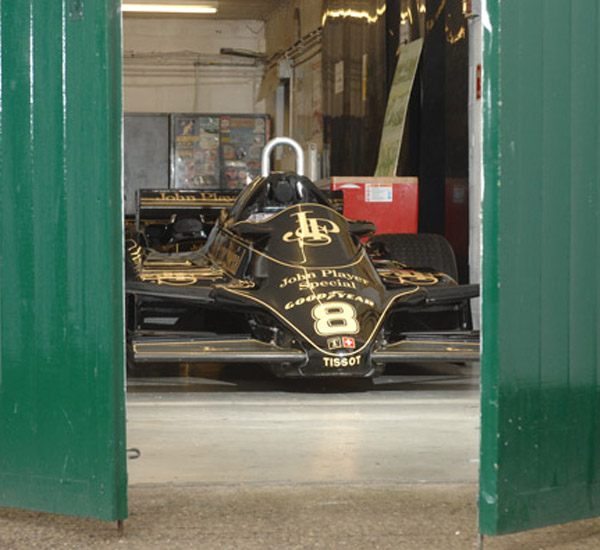 Classic Team Lotus is pleased to offer the opportunity for a privileged insight of everything that went into creating the Team Lotus Legend.
This tour will include:
Welcome by Clive Chapman (when available)
Tour of the Classic Team Lotus race shop
History and technical significance of cars displayed
The Team Lotus archive
Film presentation of a slice of Team Lotus history
Visitors will be provided with:
Photo opportunities with F1 cars
Complimentary Classic Team Lotus print presenting all of the Team Lotus single seat racing cars (signed by Clive Chapman, if requested).
Cost: £39 per person
Time: 5pm - 7pm
Team Lotus F1 World Champions 1963, 1965, 1968, 1970, 1972, 1973, 1978
Classic Team Lotus is the Works historic motor sport activity in the Lotus group of companies. The race shop is at Hethel in the same building from which Team Lotus operated in the late 60s and 70s.
The Team Lotus mechanics that supported Champions such as Ayrton Senna, Nigel Mansell, Mario Andretti, Emerson Fittipaldi, Graham Hill and Jim Clark continue to care for the World Championship winning Lotus F1 cars that won 77 Grand Prix.
Tags