News Headlines
Valiant Team Effort at Road America
18/07/16 – Classic Team Lotus accompanied customers Greg Thornton and Andrew Beaumont to back to back race weekends in Mont Tremblant and Road America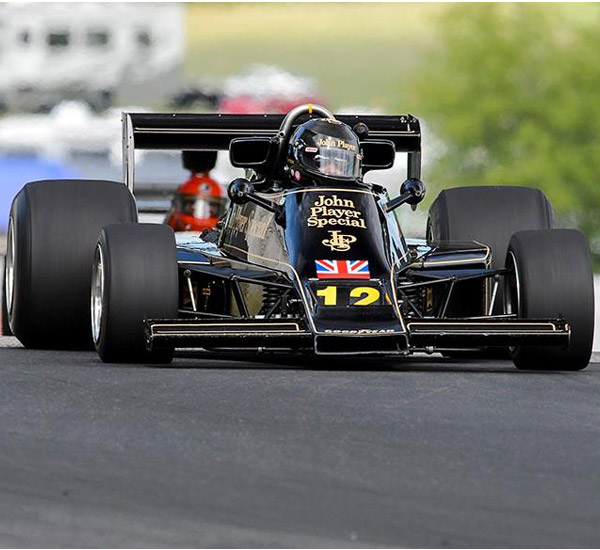 The team prepped both cars for practice sessions in the Canadian sun on Thursday morning. Andrew drove well in his type 81; got a few laps under his belt, learning the track as he went but disaster struck for Greg – the engine blew in the 77. He was out before the weekend got going and without an engine for Road America the following weekend. Mont Tremblant was a good circuit for Andrew, he drove a solid race and finished in 4th.
The team made contact with HQ in Hethel and a decision was made to fly out another engine for the team to fit when they arrived at Road America. The team at base made a fantastic effort to get the engine prepared, packed and delivered to the shippers in time for its flight. It was then down to mechanics Ted and Tim along with Team Manager Chris to get it fitted State-side. With less than 24 hours before the race, we are very pleased to report that the engine was successfully fitted and Greg was out on track during practice with his fellow Masters competitors.
Greg rewarded the team by putting the 77 in pole position in front of Ethan Shippert (Brabham BT44) and James Hagan (Tyrrell 011).
Race 1: Greg led the cars out from the pit lane. From the off, it was clear that we were in for a hum-dinger of a race as Ethan Shippert in the Phil Reilly owned Brabham BT42 took chase. By the end of the first lap, Shippert had taken the lead and over the next 8 laps the lead changed constantly; Shippert appearing to have the advantage on the straights whilst Thornton was quicker through the corners and was able to take the place back. In the end, Greg finished in 2nd behind Ethan.
In race 2, Greg was unable to overtake the Brabham and finished where he started in 2nd place. Andrew drove another steady race finishing in 9th.
Race 3 was a different story. On the first lap, Ethan pulled the Brabham off the track with drive shaft problems, leaving the path clear for Greg to take top spot.  The team effort to get the engine out to the USA and fitted really had paid off - WELL DONE TEAM!!
As in the previous races the action was for the next 3 places. Doc Bundy (Lotus 79), Bud Moeller (Ensign MN179) and Andrew Beaumont (Lotus 81) changed the lead and kept the knowledgeable crowds guessing who would cross the line as winners of the ground-effect Head class. Bundy kept his cool to lead the charge and Beaumont nipped past Moeller on the last lap to take 5th place in the final race.
A full race report is available from the Masters Series website. 
Next stop for Masters USA is at the Rolex Motorsport Reunion at Mazda Raceway Laguna Seca, August 19/21 August.
Tags