News Headlines
Sunday Brunch with Classic Team Lotus
15/03/16 - Classic Team Lotus visits Channel 4 with two iconic F1 cars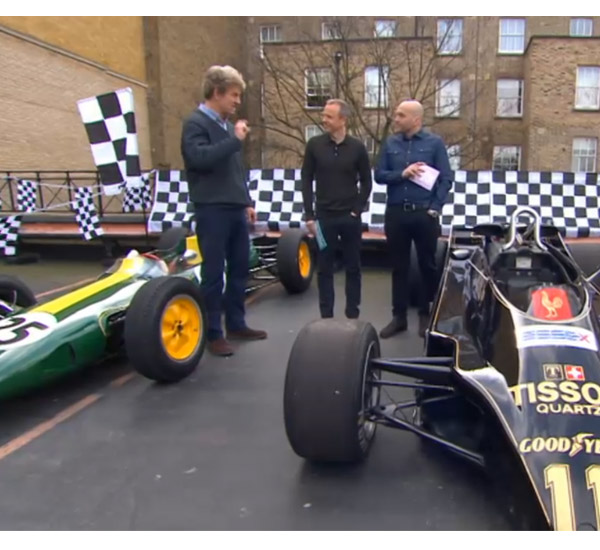 Earlier this year, Channel 4 revealed details of which 2016 grands prix it will broadcast live after recently taking over Formula 1's UK terrestrial television rights from the BBC.
To Channel 4 viewers who are perhaps new to Formula One, Sunday Brunch invited Classic Team Lotus to visit them last Sunday with two cars to give viewers a slice of F1 history.  Bruce Jones, F1 commentator joined Sunday Brunch hosts - Tim Lovejoy and Simon Rimmer to explain where Formula One started and how its changed over the years.
We took along the Lotus type 25, with the kind permission of owner John Bowers and our Lotus 88 twin chassis car.
To view the full episode, and others visit Channel 4 on Demand
Season 5 Episode 4
Tags