News Headlines
Podium on Debut Race for Beaumont
28/04/16 - Congratulations to Andrew Beaumont for a podium finish in debut race with his stunning type 81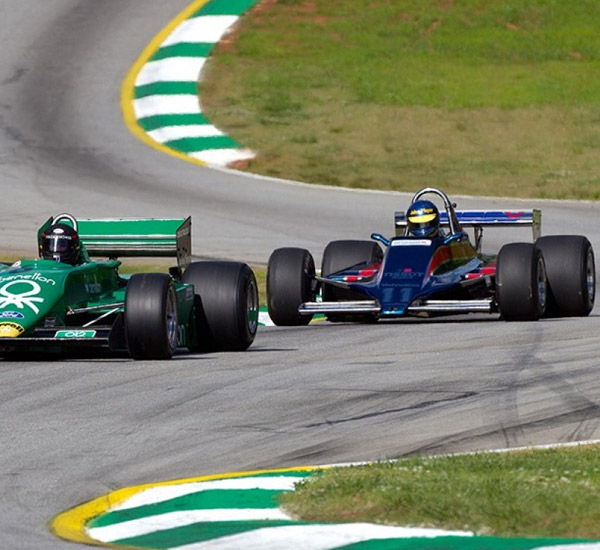 The first event in the 2016 calendar for Masters USA saw a small group head to The Classic Motorsport Mitty at Road Atlanta.
Classic Team Lotus customer, Andrew Beaumont in his first outing in the Essex livery Lotus 81 proved he could quickly get this car towards the top of the grid and held off a challenge from Ron Maydon in his Arrows FA1 to qualify in 2nd behind James Hagan in his Tyrrell 011.
Race 1 saw slight hesitation by Beaumont and gave Maydon the chance he needed to overtake on the first corner. Seasoned European FIA championship racer Beaumont wasn't letting the Masters Founder stay ahead and by the end of the first lap he regained 2nd place. 
Beautiful sunshine drew the local crowds to the Atlanta circuit on Sunday and a Feature Race slot did not disappoint. James Hagan's speed on the straight kept Andrew Beaumont at bay and despite looking for an opening on the corners the Englishman had to be satisfied with the second step as the Irishman took the win again in race 2. Ron Maydon was disappointed not to be closer and had to be content with another 3rd on the podium.
For a full race report please visit the Masters website
A photo gallery from the weekend is also available via the Masters website 
Tags