News Headlines
Off to Monte Carlo en masse!
11/05/16 - Today the team set off for Monaco with 9 cars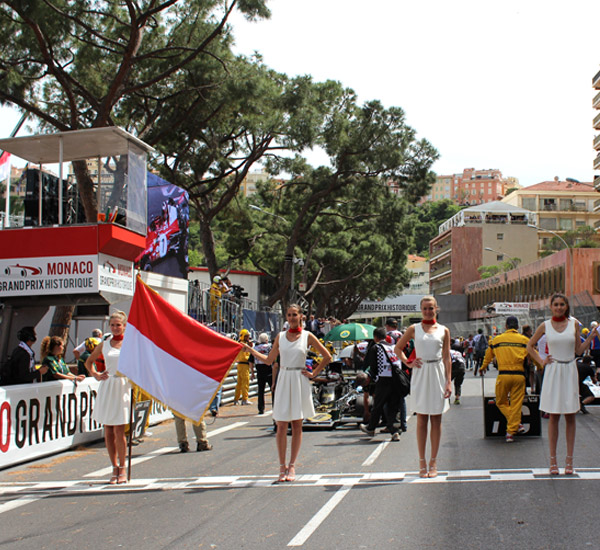 Classic Team Lotus are pleased to be supporting their customers at this years Monaco Historique.  We have celebrated success in past years and hope to report the same this year.
Please see below which categories Classic Team Lotus customers will be taking part in.
Category E F1 Grand Prix cars 1961 - 1965
Type 21.  Driver: Dan Collins
Type 24.  Driver: Andrew Beaumont
Type 25.  Driver Andy Middlehurst, entrant John Bowers
Category F F1 Grand Prix cars 1966 - 1972
Type 72. Driver Katsu Kubota
Category G F1 Grand Prix cars 1973 - 1976
Type 72.  Driver: John Inglessis
Type 76.  Driver: Andrew Beaumont
Type 77.  Driver: Christopher Locke
Type 77.  Driver: Greg Thornton
March 761.  Driver: Katsu Kubota
See below times when you'll be able to see Classic Team Lotus customers on track over the weekend.  To view the full timetable please visit the ACM website
On Saturday and Sunday you will also be able to watch live on Motors TV
Friday 13th May - Practice
4.30 pm – 4.50 pm Race E – 1500cc – F1 Grand Prix cars (1961 – 1965)
Saturday 14th May - Practice and Qualifying
9.20am – 9.40am Race G – Formula 1 Grand Prix Cars (1973 – 1976)
10.10am – 10.30am Race F – F1 Grand Prix cars (1966 – 1972)
3.20pm – 3.40pm Race E – 1500cc – F1 Grand Prix cars (1961 – 1965)
5.00pm – 5.20pm Race F – F1 Grand Prix cars (1966 – 1972)
5.30pm – 6.10pm Race G – Formula 1 Grand Prix Cars (1973 – 1976)
Sunday 15th May - Race Day
11.10am – 11.45pm Race E – 1500cc – F1 Grand Prix cars (1961 – 1965) 12 Laps or 35 minutes
3.05pm – 3.50pm Race F – F1 Grand Prix cars (1966 – 1972) 18 Laps or 45 minutes
4.25pm – 5.10pm Race G – Formula 1 Grand Prix Cars (1973 – 1976) 18 Laps or 45 minutes
Tags