News Headlines
How Will You Decide...?
22/09/16 - 7 Team Lotus men shortlisted for Motorsport Hall of Fame F1 category...who gets your vote?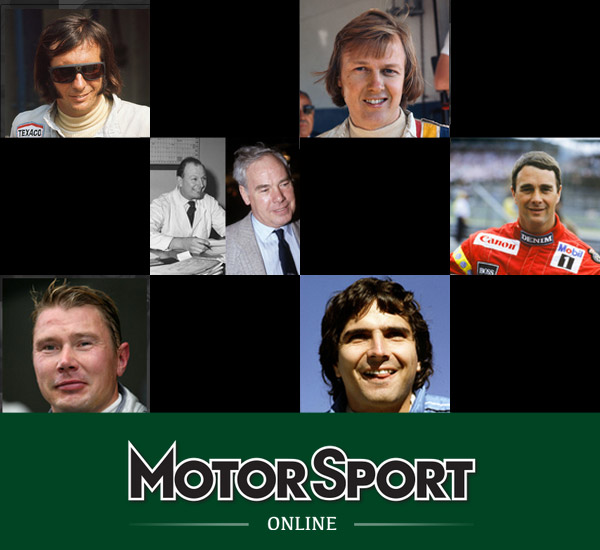 2017 Hall of Fame Formula 1 podcast and shortlist
by Ed Foster on 16th September 2016

Television pundit and ex-Formula 1 driver Karun Chandhok joined Mark Hughes and Ed Foster to discuss modern F1, the politics, and to answer your questions for the first Motor Sport Hall of Fame 2017 podcast.

Most importantly, though, he delved into his historical F1 knowledge to help decide which 12 greats should be on the shortlist for the 2017 Motor Sport Hall of Fame's F1 category.

Last year saw Professor Sid Watkins join Ayrton Senna, Michael Schumacher, Tazio Nuvolari and 19 more F1 names in the Motor Sport Hall of Fame. 
Emerson Fittipaldi, Ronnie Peterson, Mike Costin and Keith Duckworth, Nigel Mansell, Mika Hakkinen and Nelson Piquet are among the 12 nominees.  All very worthy of a place in the Motorsport Hall of Fame.
Visit the Motorsport website to watch, listen and download the debate, and vote for who you think should be inducted.
Tags