News Headlines
Class Win and Fastest Lap at Zolder
13/04/16 - First Masters race of the season and the customers bring home promising results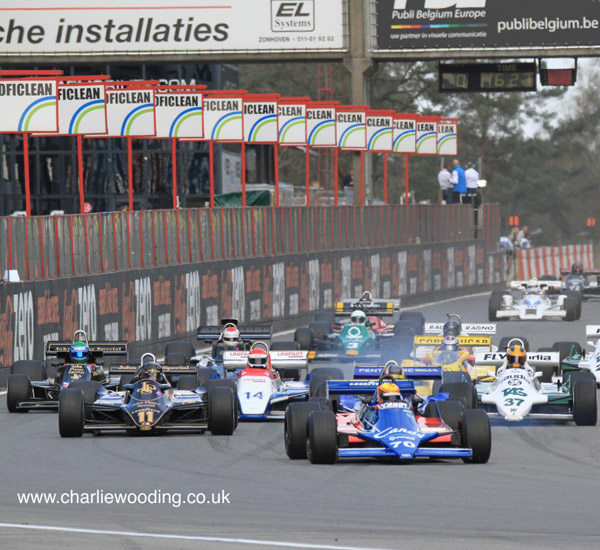 First Masters race out last weekend saw the team visit Zolder.
Greg Thornton in his type 91 qualified in 2nd; half a second slower than local man Loic Deman in his Tyrrell 010. Not bad considering Greg has never been to the track and had limited testing due to the weather!
Katsu Kubota qualified in 8th place, making him the fastest car in his class.
To the delight of his home crowd, Loic Deman was untouchable in the first of two FIA Masters Historic Formula One races at Zolder.  Greg managed a 3rd, finishing behind Michael Lyons and gaining 2nd in class.  Katsu finished 7th and 1st in class.
View the race weekend gallery
For the full race report, please visit the Masters Historic Racing website
Tags