News Headlines
Brands Hatch Vs Donington Park
28/06/16 - Whether it's the roaring 3 litre F1 cars your interested in, the 1.5 litre Jim Clark era or the Formula Junior race series – there's something for everyone this weekend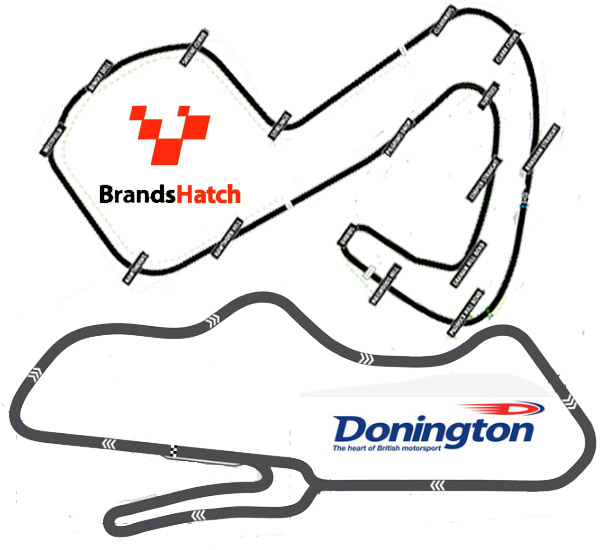 Classic Team Lotus will attend both big events with customers this weekend
DONINGTON
Masters Historic Racing is set to storm Donington Park this summer (July 2/3) with its annual Historic Festival topped by a superb grid of historic Formula One cars.
There is action on the Donington Park Grand Prix circuit on both days of the weekend July 2/3 with race one at 15:15 on Saturday and race two at 15:00 on Sunday. In addition, fans can enjoy an open paddock and great viewing areas...more information
To book tickets visit the Donington website
BRANDS HATCH
For the second time in 2016 the Association will be supporting an historic race meeting at Brands Hatch on the fabulous two and a half mile Grand Prix circuit - a favourite with many HGPCA drivers...more information
The European FJ family will unite this weekend at Brands Hatch, welcoming also members from Australia and New Zealand, for a wonderful celebration of the heritage of our beloved and unique Formula. it is amazing that they have reached the 100 car target across the 3 grids!
There will be special guests throughout the weekend - Period FJ drivers and constructors;
Kurt Ahrens, Chris Ashmore, Clive Baker, Jeremy Bouckley, Bill Bradley, Hugh Dibley, John Fenning, Howden Ganley, Bob Hicks, John Mastin, Roger Nathan, Peter Procter, Sir John Whitmore and Don Sim.
And also a very special mention for Richard Utley, who is not only a period FJ driver, but will be racing with us on Saturday in his Caravelle.
And special guest also will be Pauline Hailwood, who will present the Hailwood Trophy to the World Tour Sector 2 winner
For more information and to Book tickets visit the Brands Hatch website
Tags