News Headlines
Åke Strandberg; Friend and Mechanic
18/04/16 - Classic Team Lotus is very sorry to learn of the death of Åke Strandberg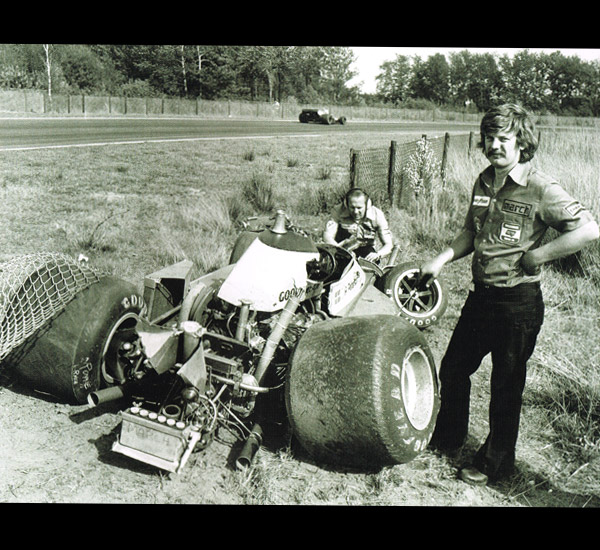 Åke Strandberg was a long standing friend and personal mechanic to Ronnie Peterson.  He followed Ronnie from team to team and when we think about Åke, one of the first photographs we think of is the above - featured within the 'Memories of Ronnie Peterson' book.  
The picture was taken at Zolder in 1976.  Ronnie returned to the pits on foot and told Åke something had happened to the March 761.  According to Ronnie, it wasn't too bad.  "Bring a jack and a front tyre along and you can drive it back again...."  
Åke was a good friend of Classic Team Lotus, we have very fond memories of him and he will be sadly missed.
Tags