News Headlines
Mexico GP 1967
23/03/15 - Lets hope they do the same at the Mexican Grand Prix this year....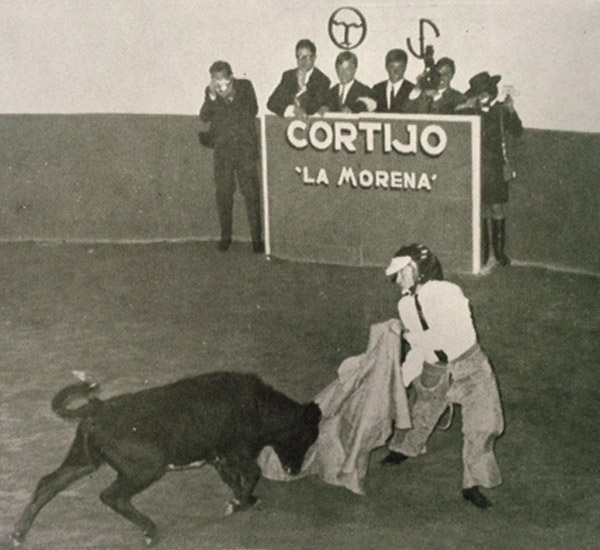 From CAR magazine in December 1967, an account of the prizegiving for the 1967 Mexican GP written by Henry Manney III. It was significant because the Mexican Grand Prix was the last race of the year and saw Denny Hulme crowned World Champion for McLaren.

Here are some excerpts:
"It (the prizegiving) was held at a bull ring converted into a restaurant in Texaco, about 35km out of Mexico City. The tequila flowed freely and just in case everyone got too stoned to tell Jim Clark from Jaime Valverde the presentations for World Champion (Hulme) and winner of the race (Clark) were made on a sort of scaffold in the middle of the arena very early on.
That done, the responsible authorities gathered together a select party of drivers and other luminaries to do a little footwork with a bull. A BULL? Anyway the bull was more like a bullet… that is to say a baby bull about four feet tall with horns (if any) sawn off. While rather small and scraggy, this bullet had a fine turn of acceleration and we were treated to the sight of motor racing's bravest and finest drivers running like rabbits to get behind the safety barriers. These they found already occupied by grinning mechanics who did their best to ensure that said drivers stuck out just a little and it was illustrative indeed to see a sweating Brabham muttering 'b … r off' to Wally Willmot, Hulme balancing by his hands when the bullet came within fifteen feet, Clark refusing to venture out without his crash hat (picutred above), and a pink-cravated Graham Hill getting bumped rather forcibly off a barrier on to his end. It says much for Graham's dignity that he can retain it even when lying on his back in sawdust looking a bullet in the eye.
Eventually Messrs Clark, Hulme, Brabham et al were showing a surprising facility with the bullet (ex-rugbyman Ligier stiff arming the animal and Lotus mechanic Alan McCall riding it) at which point the locals suddenly turned one loose with horns. One moment the ring was swarming with heroes and the next moment a fine spray of sawdust hung in the air as the chaps all wedged themselves like a row of spoons behind the barriers, with those horns one tiny jump behind Hill's you know what."
Tags