News Headlines
Masters Support Races in Austin & Mexico
08/10/15 - A rather exciting end to the race season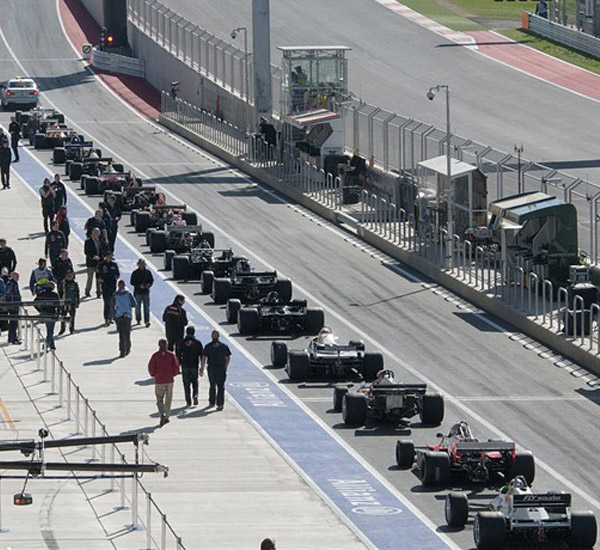 Formula One cars of the 1970s and 80s will feature at the 2015 Formula 1 United States Grand Prix, Austin, Texas and the Formula 1 Gran Premio De Mexico. 
Classic Team Lotus customers Andrew Beaumont (type 76), Greg Thornton (type 91) and Katsu Kubota (type 72) will form part of the 40 car grid for Austin, sporting a rather nice black and gold Classic Team Lotus livery.  The cars will then be transported to the 4.5km Autodromo Hermanos Rodriguez track which has undergone many improvements including a section where cars drive through the Foro Sol Grandstand.  Mexico City and the circuit will host its first Grand Prix for more than two decades and it is predicted to be the second fastest track on the F1 calendar.
A rather exciting end to a busy race season - don't you think?
Tags