News Headlines
Len Terry Memorial Shield
26/11/15 - The Historic Lotus Register were pleased to present the Len Terry memorial shield to its first recipient last weekend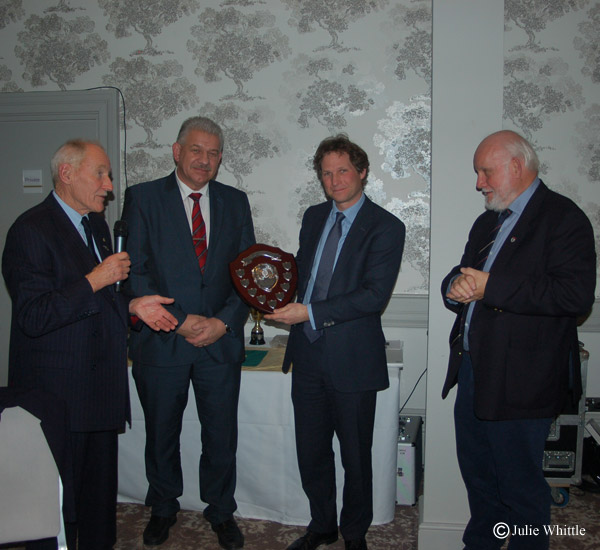 Last weekend the Historic Lotus Register had their annual club dinner where they also hold a small auction and prize giving.
A new award for 2015 was the Len Terry Memorial Shield.  The shield was created by Ray Newell in memoriam of the late Team Lotus designer with a view of awarding it to someone who the HLR felt a worthy recpient.
First recipient was Classic Team Lotus customer Nick Fennell.
Guest speaker Doug Nye was on hand to present the award alongside Malcolm Ricketts and Ray Newell (pictured above).
The HLR couldn't think of a better recipient and neither can we.  Congratulations Nick!
Tags