News Headlines
Jim Clark; Racing Hero
17/02/15 - Though it is fifty years since he gained his second Formula 1 World Championship title, the interest in Jim Clark has not waned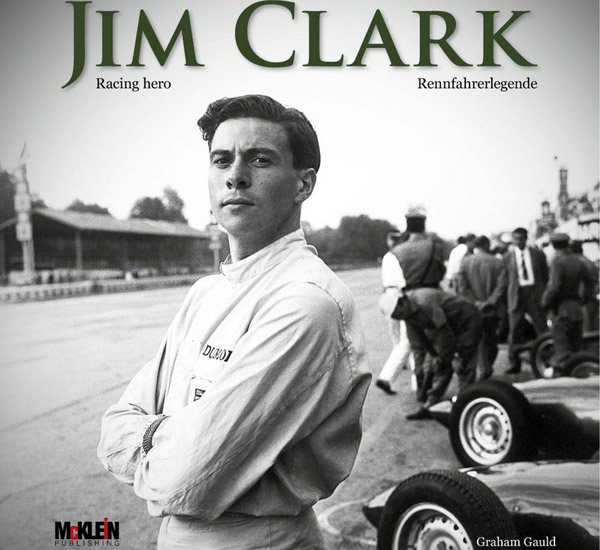 The Scotsman is still regarded as one of the best Grand Prix drivers ever. Even during his first motor races on old airfields in Scotland, Clark's incredible skill behind the wheel was already evident and, from then on, his professional career only took an upward turn.
Just four years after his first motor race, Clark climbed onto the podium at Le Mans and made his Formula 1 debut driving a Lotus. In the decade that followed, Clark and his mentor, Colin Chapman, conquered the very pinnacles of single-seater racing with Clark winning the F1 World Championship twice and the Indy 500 once. All in all, he claimed more than one hundred victories at the wheel of a Lotus.
This 400-page book from McKlein does not just tell the story of Clark's extraordinary racing career, it also portrays his personal life from A to Z. Author Graham Gauld followed the career of the Scotsman right from its very beginning. He has filled the roles of friend, photographer and reporter, and thus spent innumerable hours with Clark. For this book, Gauld has replayed his old audio tapes and selected his best photographs from those days. In addition to that, this lavishly illustrated book contains many rare images from various well-known archives thus helping to complete an intimate portrait of a true sporting champion.
Technical details:
Publisher: McKlein Publishing / Verlag Reinhard Klein GbR
Foreword: Kurt Ahrens
Author: Graham Gauld
Format: 29 x 29 cm, hardcover in a slipcase
Illustrations: 72 in colour, 253 in B&W
Pages: 400
Language: English & German
Purchase your copy by visiting our shop
Tags