News Headlines
Five in a Row at Goodwood
16/09/15 - Congratulations to Andy Middlehurst and John Bowers - Five wins in a row at Goodwood!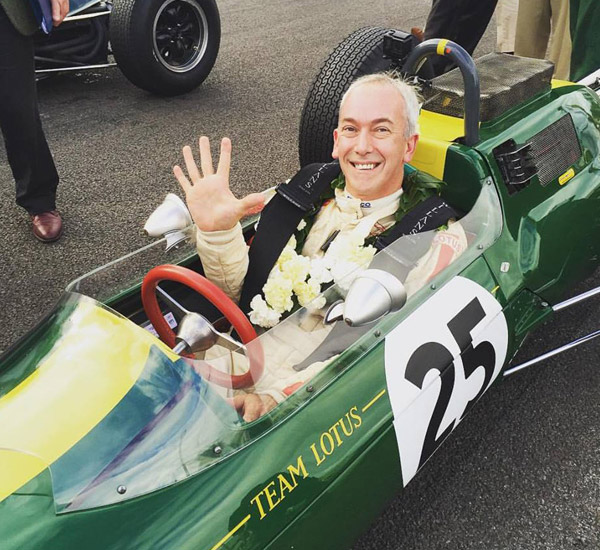 The Goodwood Revival is always one of the highlights of our racing calendar and when you have four customers in the prestigious Glover trophy, it makes it even more special.
Andy Middlehurst in the John Bowers owned type 25 - fresh from his win at Zandvoort - qualified in 2nd, Nick Fennell in his type 25 - 3rd, Andrew Beaumont in his type 24 - 4th and Dan Collins in his type 21 in 9th. 
On pole position was Martin Stretton in his type 24, making an all Lotus front and second row.
Andy led from the start and Nick also got a good start but unfortunately spun on the first lap, ending his race. It soon became apparent that Martin was having gearbox issues and Andy ran away with the race, making it his fifth win in a row. Andrew Beaumont and Miles Griffiths both in type 24s had a great battle for 3rd position, Andrew came out on top and was soon on the tail of 2nd place, James King in his Brabham.  Dan drove a stirring charge up through the field, chasing down his opponents.
Final positions:
Andy Middlehurst - Race winner
Andrew Beaumont - 3rd
Dan Collins - 6th
To watch the Glover trophy highlights, please visit the Goodwood website
Chris Locke drove the type 30 for the first time in the Whitsun trophy, a different experience from the 3 litre F1 cars but he enjoyed the experience and is keen to have another go!
Tags