News Headlines
Ayrton's greatest drive
21/04/15 - Ayrton Senna drove a brilliant race in atrociously wet conditions to score his first Grand Prix win 30 years ago today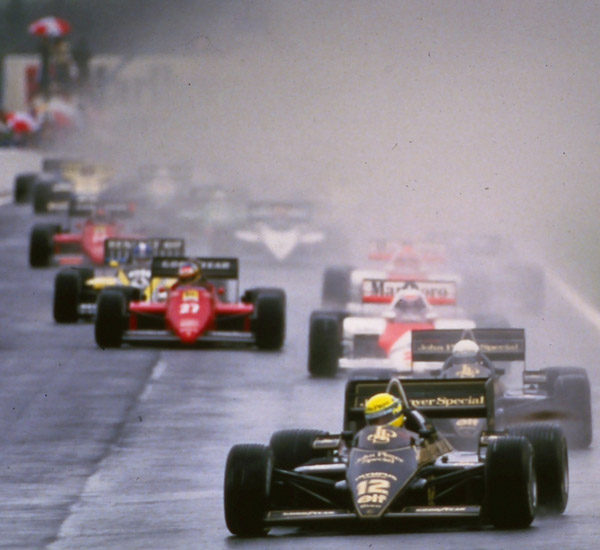 Ayrton Senna's first Formula One victory was the 1985 Portuguese Grand Prix, driving the Team Lotus type 97T chassis 2.
In torrential rain he set an extraordinary pace in this fully manual F1 car - powered by a 1,000 bhp turbocharged Renault - to win by more than a minute and lap all bar one.
Ayrton considered this brilliant performance to be his best ever race.  He rejected the suggestion that Donington 1993 was his greatest drive: "No way!  I had traction control.  It was a good win, but compared with Estoril '85 it was nothing."
Tags