News Headlines
A great drive from Greg
22/04/15 - Greg Thornton scored top points at the Espirtu de Montjuic event in Barcelona last weekend.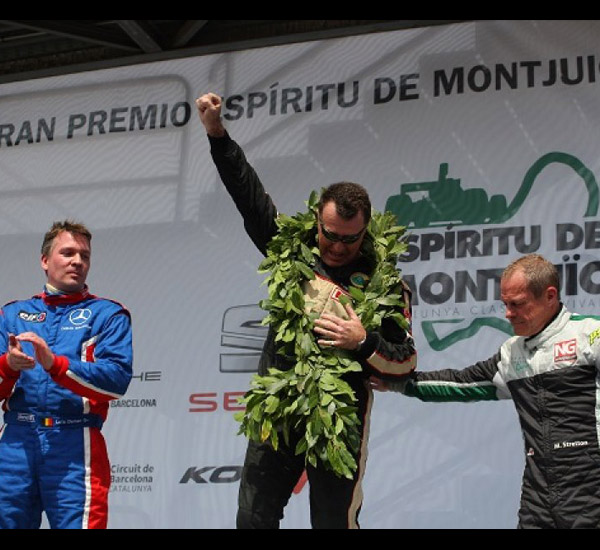 Greg qualified in 5th place in his type 91 and fought through the pack on race day to take the lead until the chequered flag fell, setting fastest lap.  Chris Locke had a steady race in the type 79, qualifying in 25th and finishing 21st.  
In the Masters race 2, newcomer Loic Deman (Tyrell) managed to get past Greg on the opening lap to establish a lead, and although Greg got close, he couldn't overtake so had to settle for second whilst team mate Chris Locke retired due to brake problems.  Greg won the two divisions on aggregate, giving him top points.
In the HGPCA race Chris Locke drove the 32B to qualify in 5th with Andrew Beaumont 7th in his LDS. Chris drove a good race and achieved a 3rd place podium finish with Andrew winning his class, coming 5th overall.  The second race was wet and so Chris opted not to race whilst Andrew stuck it out and finished 8th and 2nd in class.
Andrew Beaumont now goes off to Atlanta for the first USA race of the season this weekend in his type 76.
Tags