News Headlines
Calling all Lotus 72 fans
18/08/15 - 5 versions of Lotus 72 models received from Quartzo today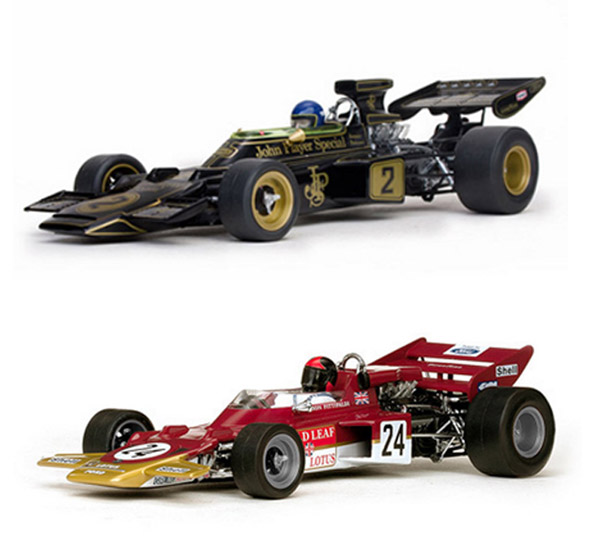 Today we have received models from Quartzo of the most successful Lotus type number.
The type 72 ran for six seasons, won three constructors championships, two drivers championships and twenty Grand Prix.
Visit our shop to see which versions Quartzo have sent us, driven by Jochen Rindt, Ronnie Peterson and Emerson Fittipaldi.
Tags