News Headlines
Middlehurst and Beaumont Triumphant in Zandvoort
03/09/15 - Another fantastic meeting at the Zandvoort Historic with a race win and class win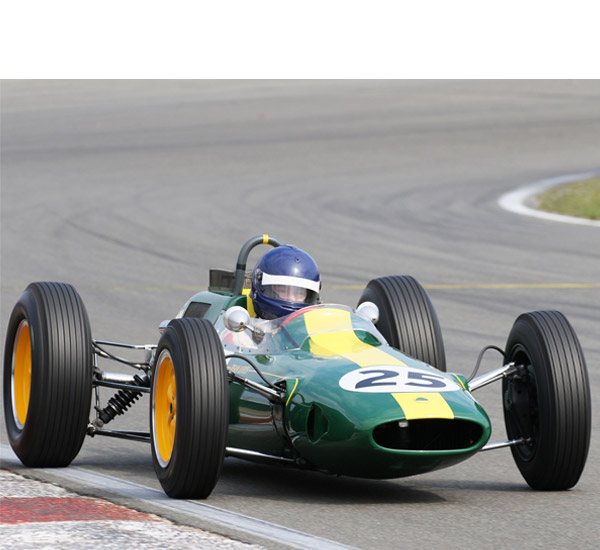 Congratulations go to Andy Middlehurst in the John Bowers owned Lotus 25, another fantastic win under his belt.
The 25, run by mechanic Bob Dance didn't miss a beat over the weekend but came up against some competition in the form of Miles Griffiths in the Brabham BT4 and Peter Horsman in the Lotus 18 with just 3 seconds between them in qualifying.
Andy started in 3rd and soon found his pace, Griffiths retired due to suspected gearbox problems and Andy ran away with the lead, winning by over 20 seconds.
Andrew Beaumont, in his LDS also had a good race and finished 2nd in class and 5th overall, almost side-by-side with David Ferrer in his Lola with only 0.015 seconds between them - A real photo finish!
Race 2, Andy started in 2nd behind the Brabham but couldn't pass him this time.  Andrew had another class win, finishing 9th, just behind Peter Studer in his Lotus 24.
Andrew also raced in the Formula Junior Lurani Trophy in his Lotus 22, he quaified in 5th from a grid of 33 and finished 6th overall.
Tags