News Headlines
The end of an era
21/10/14 - Classic Team Lotus would like to congratulate Christine Reddington on her retirement after 22 years marshalling at the Goodwood Festival of Speed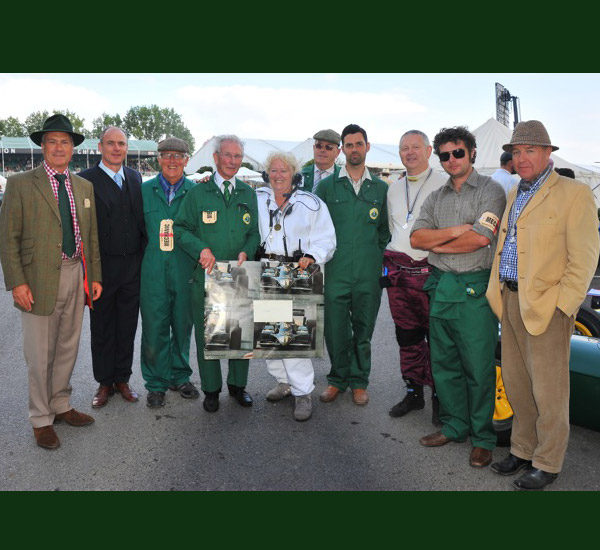 Christine started her involvement with the Goodwood Festival of Speed early in 1993 at what she was told was going be a 'low key' event. Goodwood expected up to 12,000 spectators to attend over two days, what a shock when 30,000 descended upon the grounds causing mayhem on the local roads!
Christine says "After 22 years it is time for me to retire from the best marshalling job I have ever had, I am going to miss the wonderful team of marshals who have worked so incredibly hard for me, the teams and drivers who usually, without question oblige when we have been required for various reasons to change their schedules.
Classic Team Lotus is one of the teams I have worked closely with at FOS, I remember Clive in the early years always having a welcome 'cuppa' ready for me at the end of each day but I really was shocked when along with his team he surprised me with a retirement present and I really thank you all so much.
Next year I hope to visit FoS as a spectator and experience the atmosphere of this incredible event".
Congratulations Christine and thank you from all the team for your support over the years. Enjoy visiting the FoS next year - we'll have a cuppa waiting for you!
Tags