News Headlines
Team Lotus type 91/5 Black on Track
31/03/14 - On behalf of Classic Team Lotus customer - and reigning FIA Masters F1 Champion - Greg Thornton, Classic Team Lotus has spent the winter re-instating the original composite monocoque back in to the 1982 Team Lotus type 91 chassis number 5.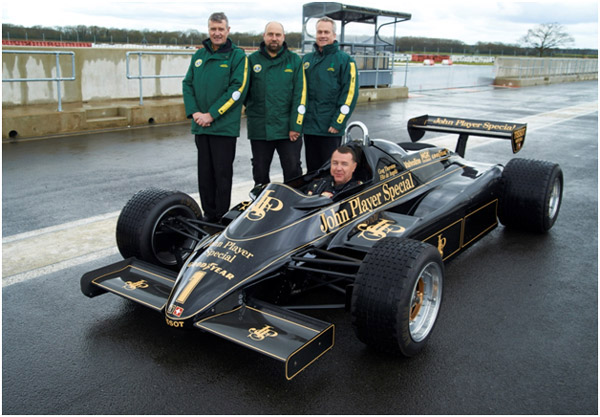 Last Week Greg saw her for the first time and….was lost for words! Thanks to Lotus Cars, Greg was able to have his first run in his latest pride and joy, prior to the imminent season opener at Barcelona.
It is always a special moment at the workshop when a car comes alive again, so we captured the moment when lead mechanic Ted Fiddy fired her up, with colleagues Kevin Smith and Tim Gardner keeping a close eye on proceedings. Visit the Classic Team Lotus YouTube channel to watch the start up.
91/5 ran in period with pull rod front suspension and the related, small styling change makes this particular type 91 look even more beautiful.
Greg will be defending his Championship title, so keep an eye out for him at the eight scheduled Masters Series events during 2014. (Visit the Racing Calendar section on the Classic Team Lotus website for further information.)
Tags