News Headlines
Barcelona - first Masters race of the season
07/04/14 - We kick off the start of the Masters season with a race at Barcelona's Montjuic circuit.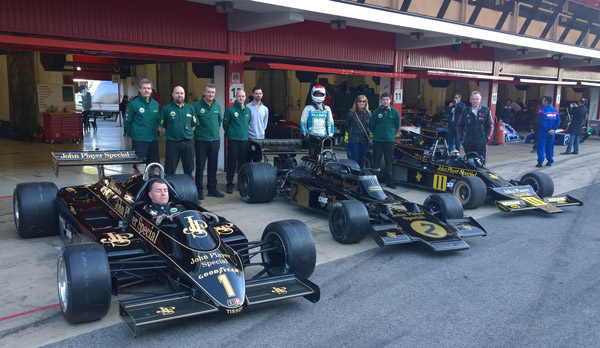 We are pleased to welcome Katsu Kubota (type 72) back to the team who joins Andrew Beaumont (type 76) and Greg Thornton (type 91).
What started off as reasonably poor conditions being wet and sandy (due to the Sahara sand storm) soon dried out just in time for qualifying. Andrew started well but experienced some front wing trouble and both Katsu and Greg achieved good positions. Katsu achieved class wins in both races, Andrew took it steady, keeping his mind on Monaco next month and Greg finished 6th overall in his first race in the type 91.
Overall, a good weekend, next round - the Monaco Historique.
Tags