News Headlines
Lotus stars at Tibenham
04/08/14 - This year's Tibenham 'Heritage Wings and Wheels' Airshow was a resounding success, with excellent weather and a record attendance.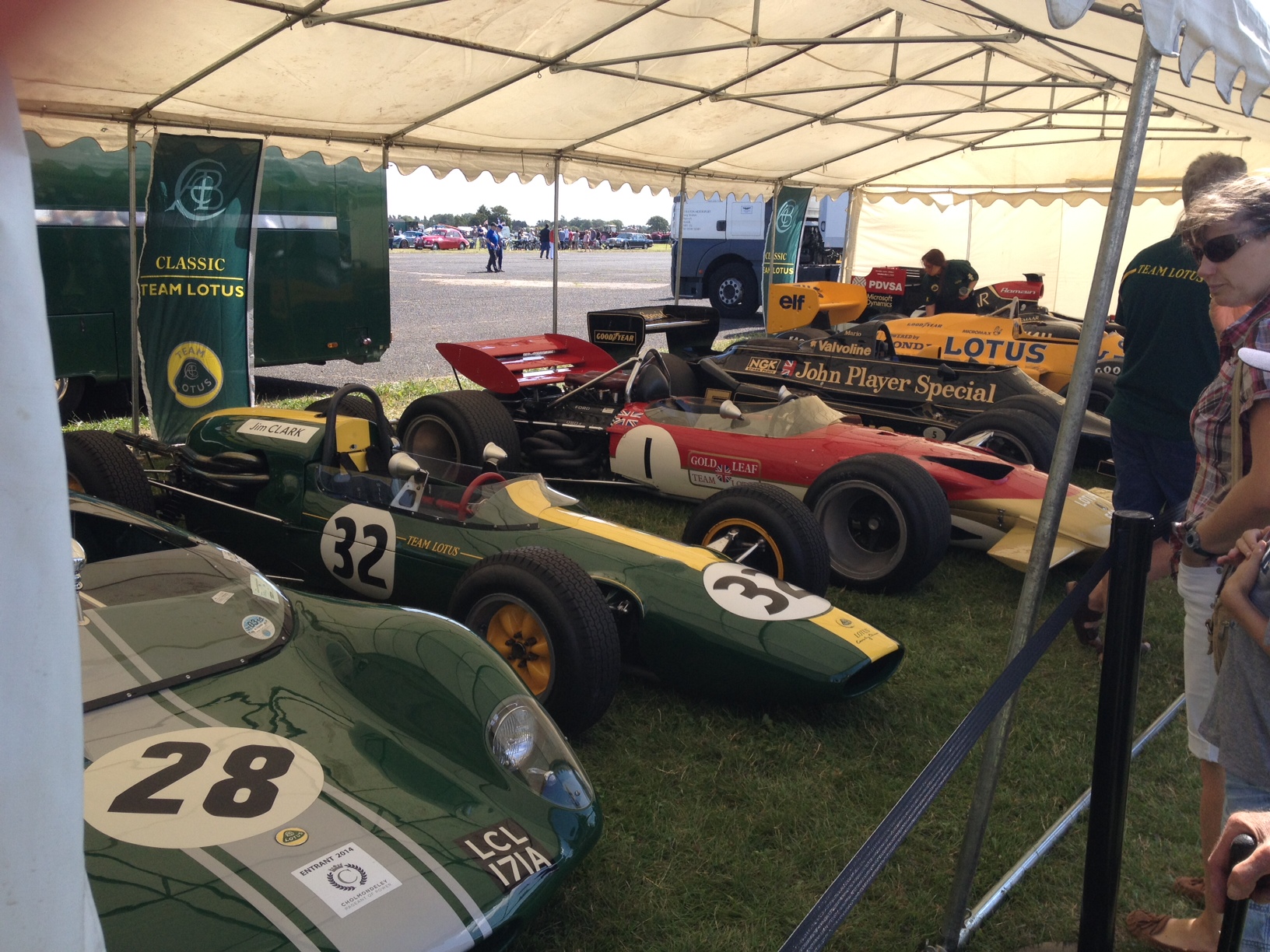 Classic Team Lotus attended the event with one of each of the most famous liveries.  The 32B, 49B, 79 and 99T.  We took great pleasure in running the type 32B and 49B (also joined by Nick Adams in his 23B) along the Tibenham airstrip with Chris Dinnage and Martin Donnelly doing the honours.
It was wonderful to see the East Anglia Lotus Club flying the flag and so many Team Lotus fans showing off their Team Lotus clothing and memorabilia.
Tags