News Headlines
Len Terry; talent & ability
26/08/14 - Classic Team Lotus is very sorry to report the death of Len Terry, one of the great Team Lotus designers and a leading figure in motorsport design in the 50s, 60s and 70s.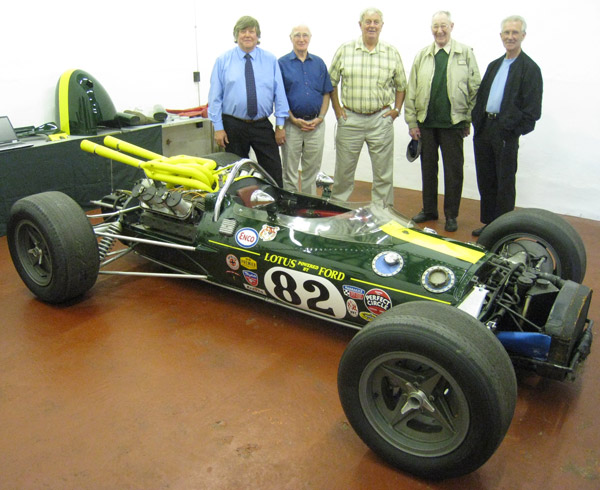 Len first worked for Lotus in the 50s, during the Hornsey days. He returned to Team Lotus in the early 60s, developing the Lotus 25 into the Lotus 33 which was used by Jim Clark to win the World Championship in 1965. The same year Team Lotus won the Indianpolis 500 in the Lotus type 38, which Len designed almost single handed.
In 1966 Len was hired by Dan Gurney to design the Eagle chassis which would serve for both Formula 1 and Indycar racing. Len's design is often cited as one of the most beautiful F1 cars of all time and it was quick too, famously winning the 1967 Belgian GP at Spa.
Len enjoyed an up and down relationship with Colin Chapman. They respected each other's abilities and Len was a strong character who had confidence in his 'talent and ability' and would not be intimidated.
Classic Team Lotus has enjoyed spending time with Len in recent seasons at various events. In particular it was nice that Len could contribute to the restoration of the 1965 Indy winner, when it was restored by CTL for The Henry Ford. He was a renowned table tennis player; Colin Chapman's grandsons Arthur & Magnus can vouch for this, as he beat them quite soundly during a visit for dinner with Hazel Chapman and the Chapman family.
Image: A happy image from the beginning of the type 38 restoration.  From left to right: Bob Sparshott, Graham Clode, David Lazenby, Len Terry and Bob Dance.
Tags