News Headlines
A special moment at Zandvoort
01/09/14 - On Friday evening at Zandvoort, when everyone had gone home, Clive and Chris took 79/3 and 79/2 out on the track to capture some special images.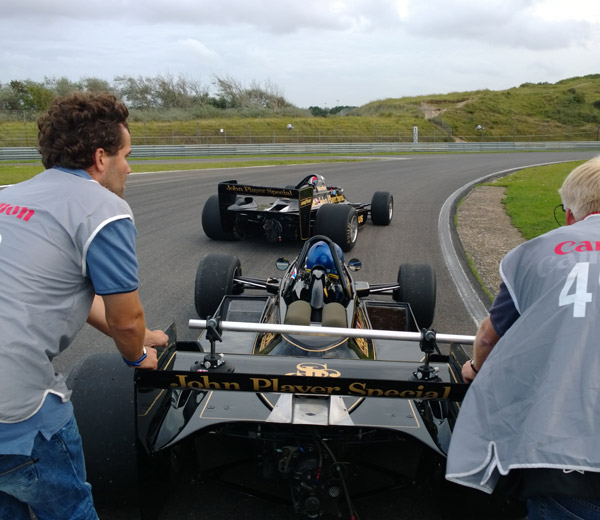 F1 photographer Fritz and his team have developed a technique for capturing action style shots by simply pushing cars and using a slow shutter speed. The end results will be spectacular, but we will not have them for a while.
In the meantime Clive is quite proud of the image which he captured during the shoot.
Sadly Clive and Chris will not have an image of their subsequent, illicit lap when they drove the cars back to the pits.....because they had the place to themselves. A magic moment for both, who attended the 1978 race as 16 year olds; Chris out in the dunes and Clive in the thick of it with ACBC, including the victory celebrations on the podium.
Tags